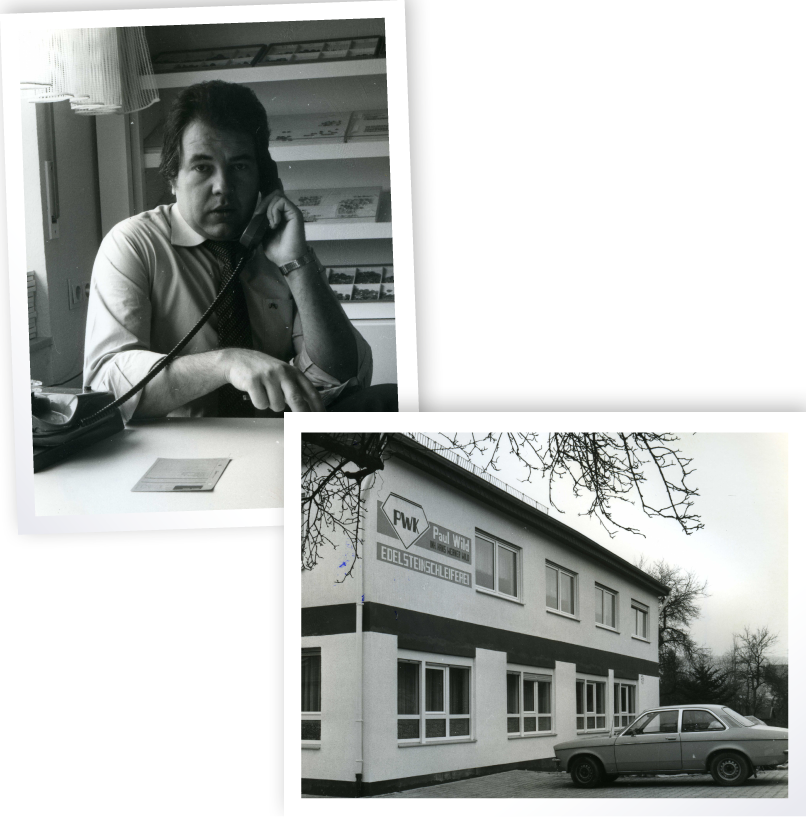 03 HANS WERNER WILD TOOK OVER
THE FAMILY BUSINESS IN 1977

04 PAUL WILD´S HEADQUARTER IN
KIRSCHWEILER
PAUL WILD ACQUIRES MINING SHARES AND OWN MINES

After Paul Wild passed away, his son Hans Werner Wild started to lead his father's business into the future. Taking a revolutionary step forward, the company very early on acquired shares in an African mine and therefore was able to source its own gemstones. Located near Idar-Oberstein — the world famous gemstone centre of Germany — the Paul Wild company has evolved into a favoured destination for buyers from all over the world; particularly those with an appreciation for exceptionally selected gemstones.