In the following gallery you will find an overview of our sets and designs.
You can filter by stone type and other characteristics. Just enter your search term in the search field.
By clicking on the shopping cart symbol you will be directed to our inquiry form and can easily request the respective set (by stating the set number).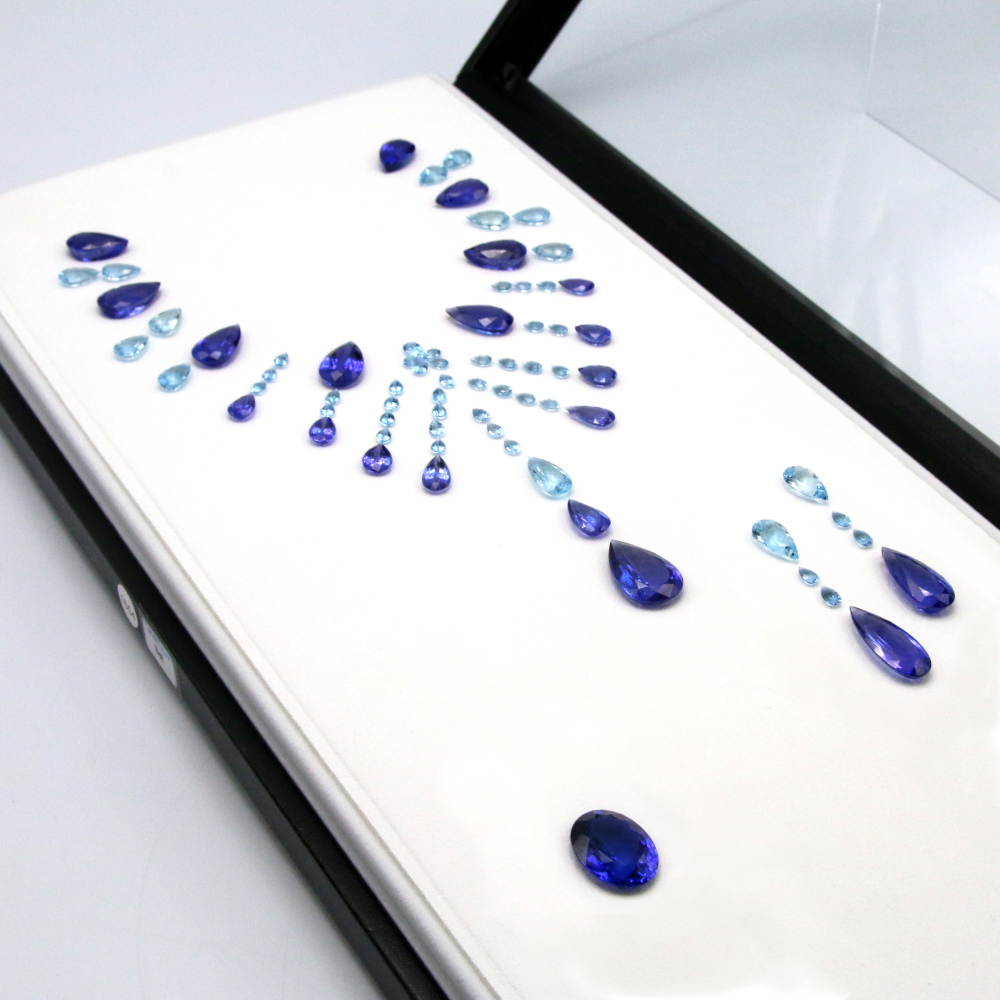 Set 1654
Tanzanite & Aquamarine, pearshape & oval, 242,13 carat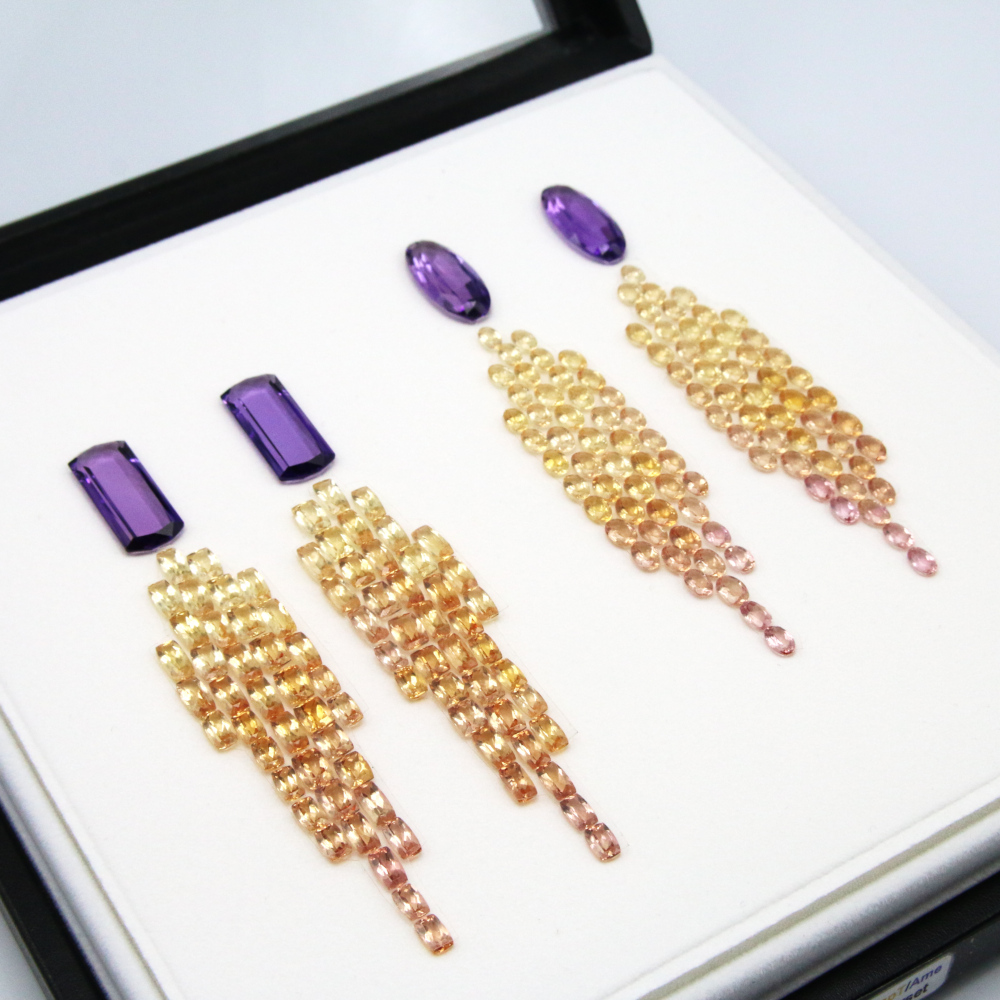 Set 1646
Amethyst & Imperial Topaz, oval & cushion, 178,50 ct, 180 pieces
Set 1644
Tanzanite, round, 298,74 ct, 113 pieces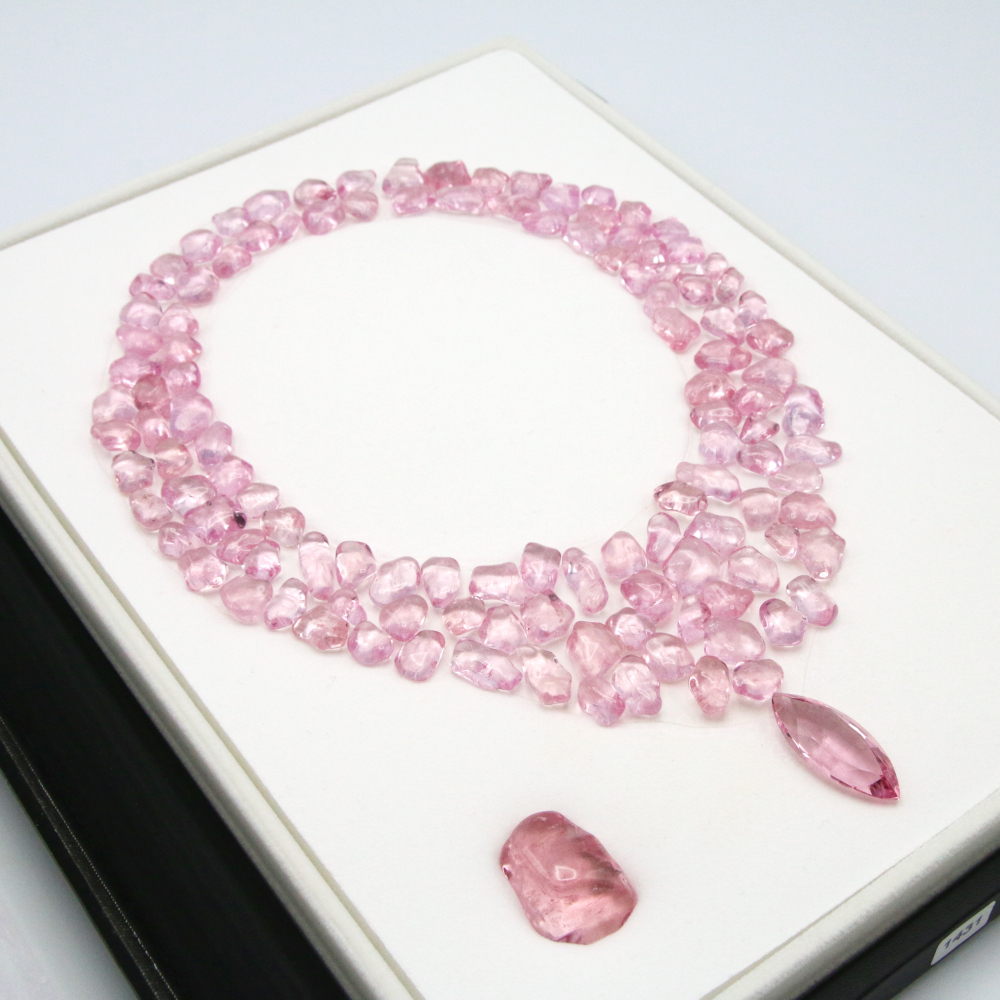 Set 1431
Mad. Morganite, baroque & marquise, 604,59 ct, 121 pieces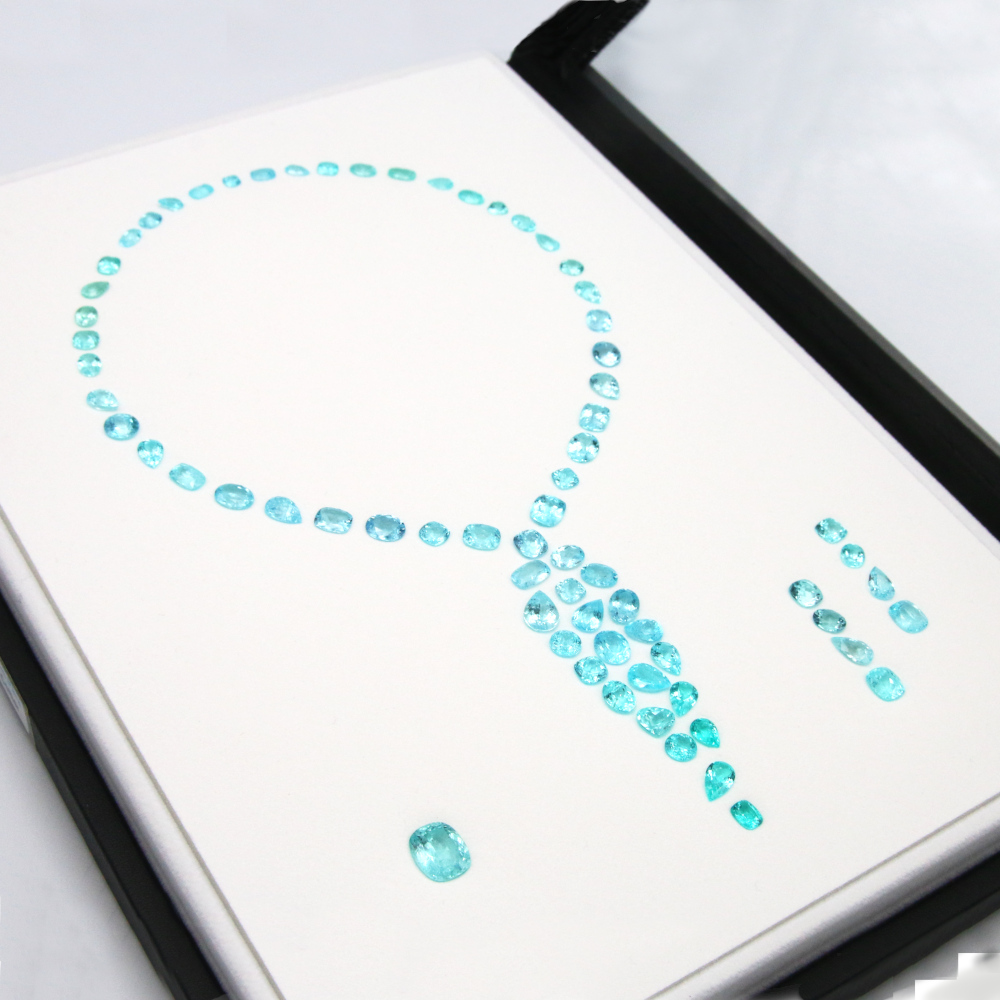 Set 1320
Paraiba Tourmaline Brazil, diverse, 77,15 ct, 69 pieces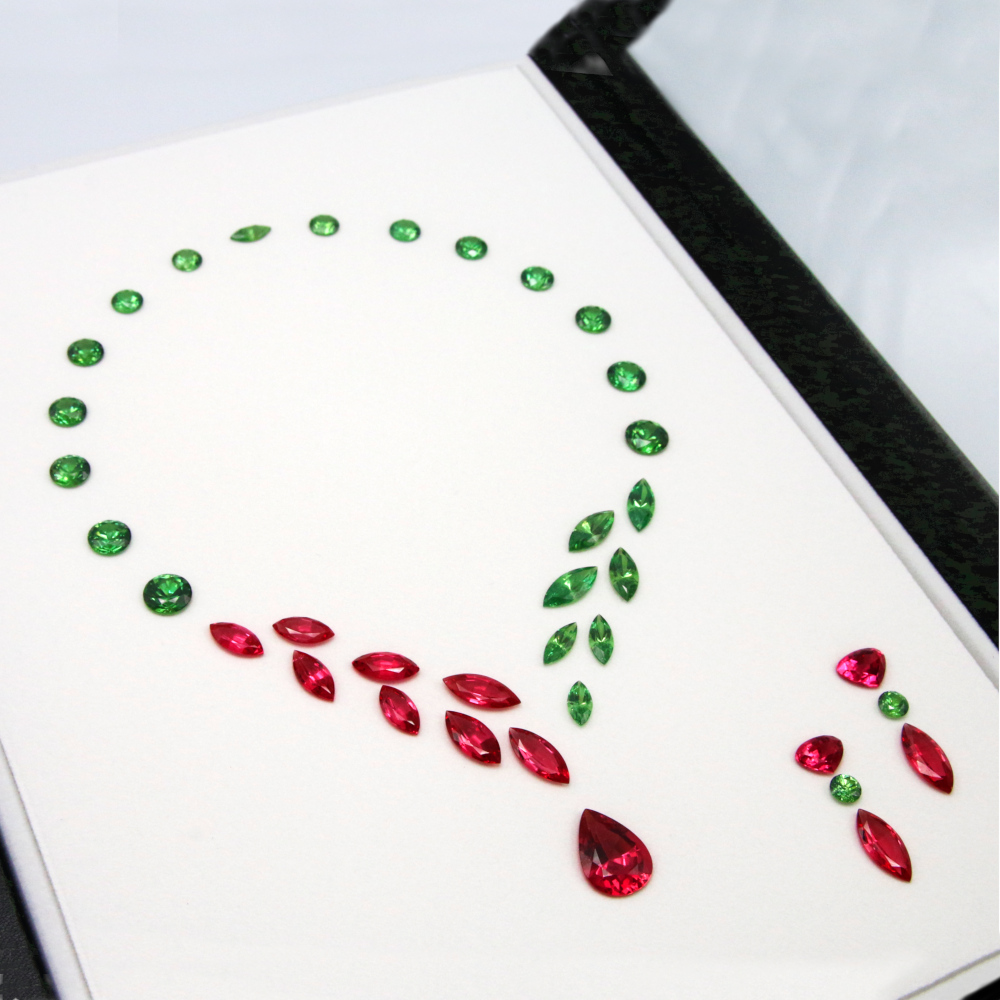 Set 0748
Spinel Tanzania & Demantoid, diverse, 101,25 ct, 37 pieces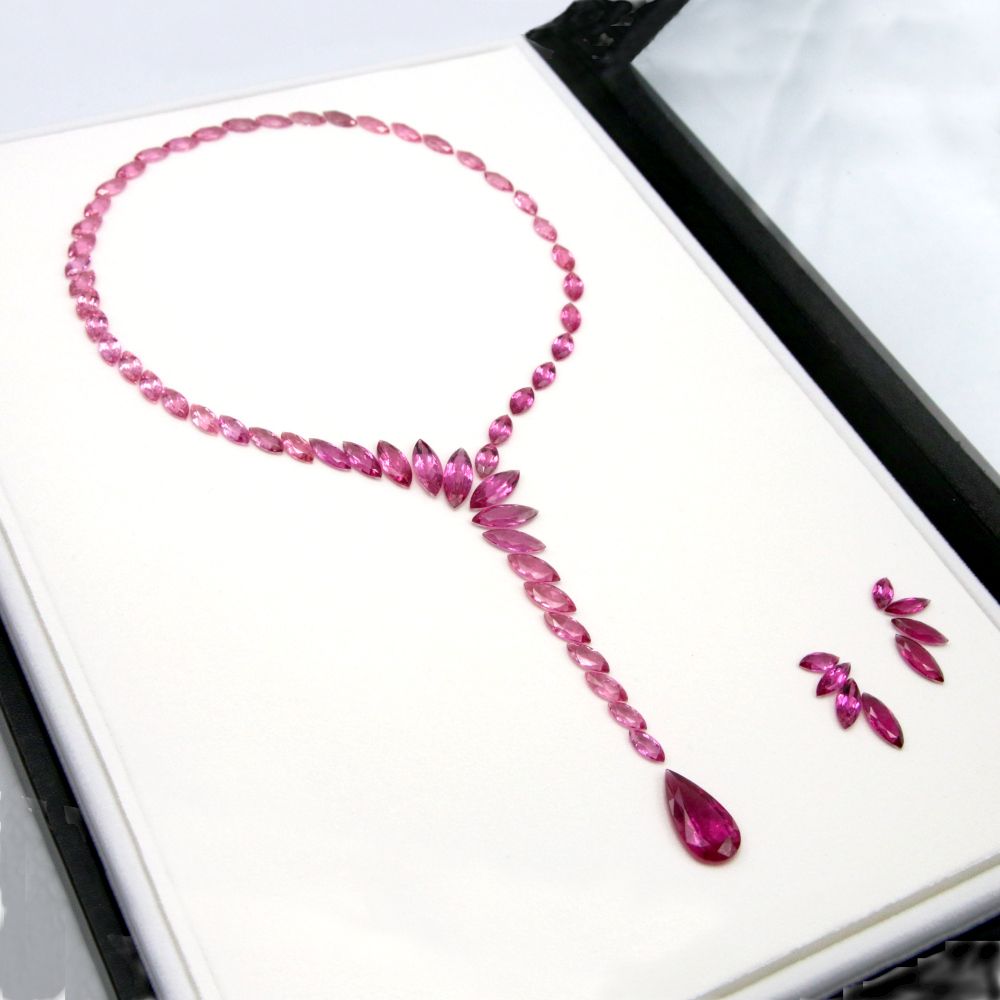 Set 1633
Rubellite, marquise & pearshape & cushion, 86,01 ct, 64 pieces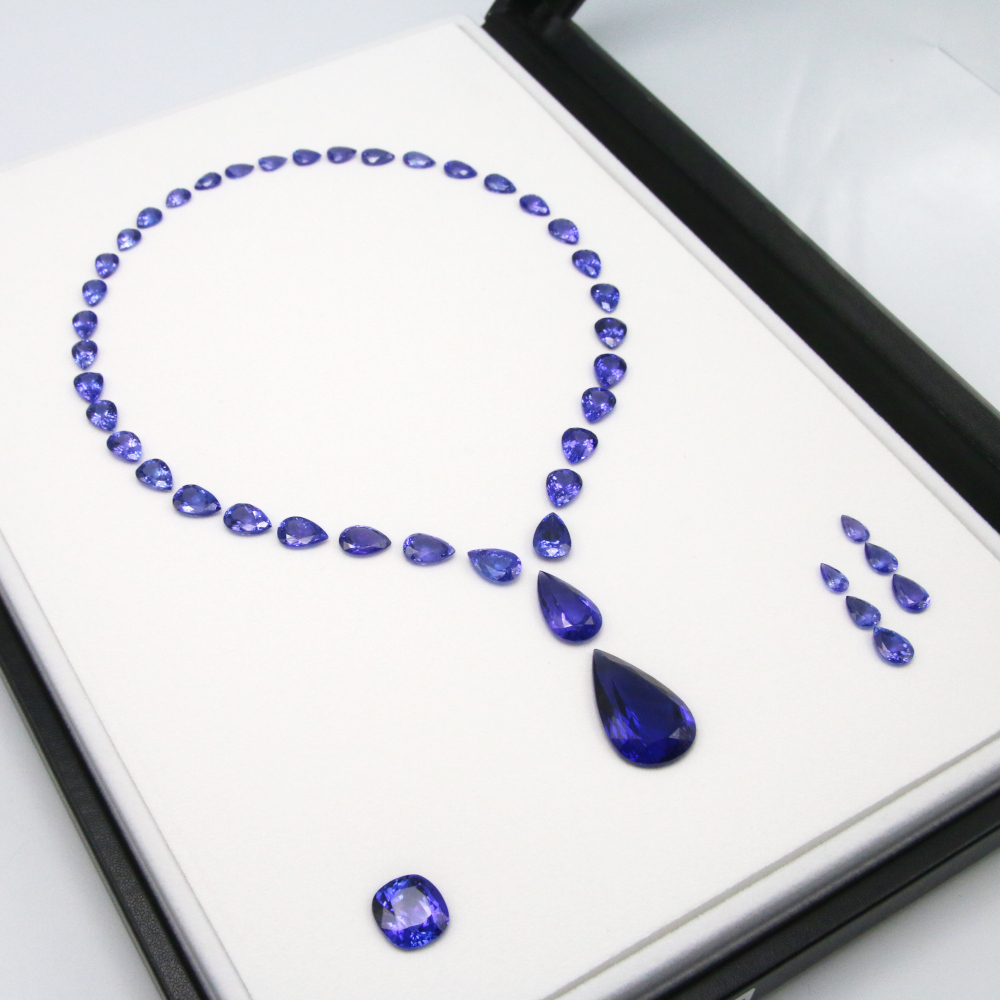 Set 1630
Tanzanite, pearshape & cushion, 145,30 ct, 45 Pieces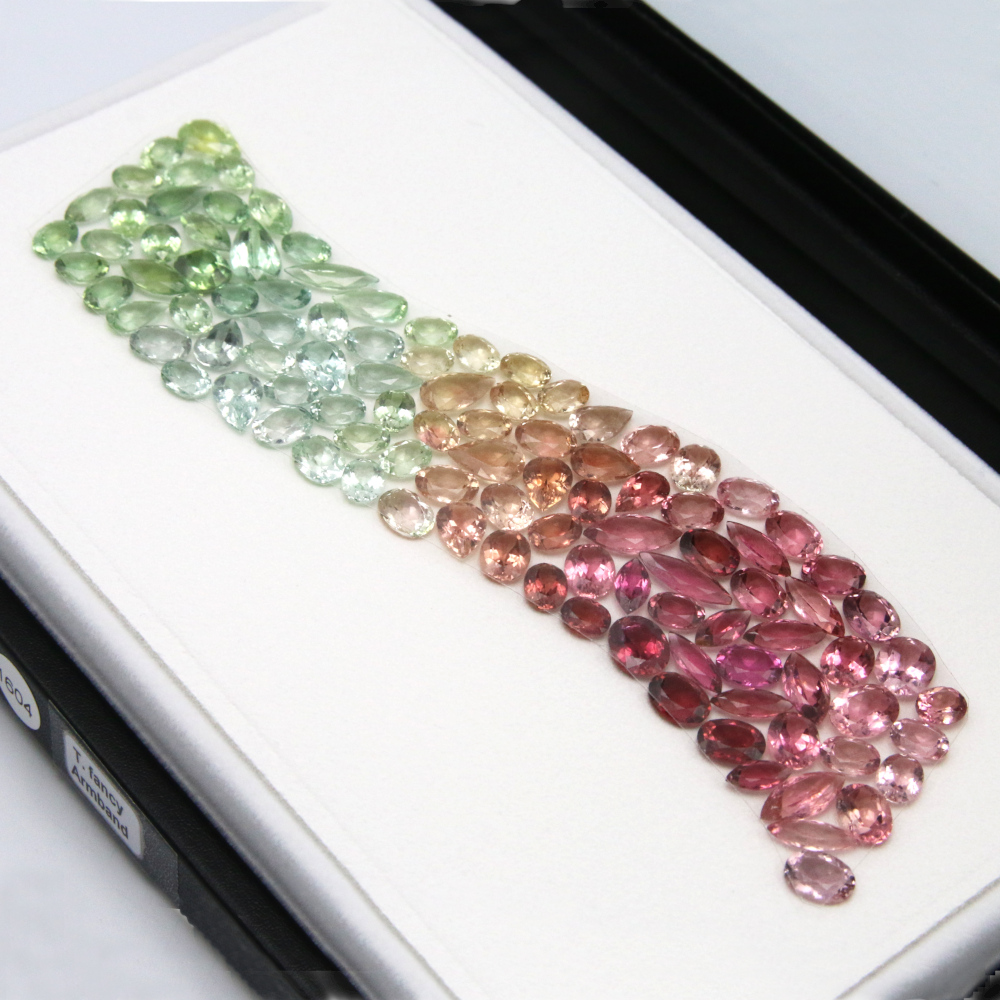 Set 1604
Tourmaline fancy, bracelet, diverse, 169,61 ct, 106 pieces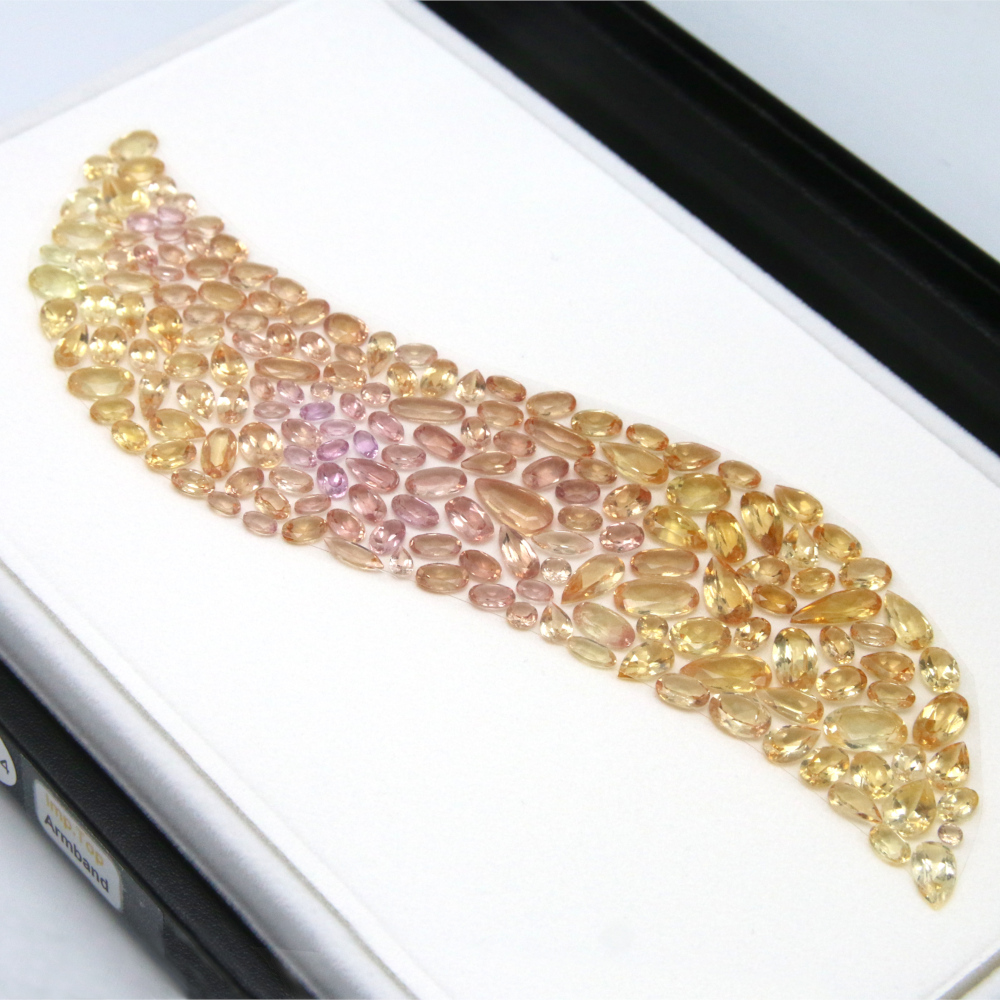 Set 1594
Imperial Topaz, bracelet, 128,98 ct, 165 pieces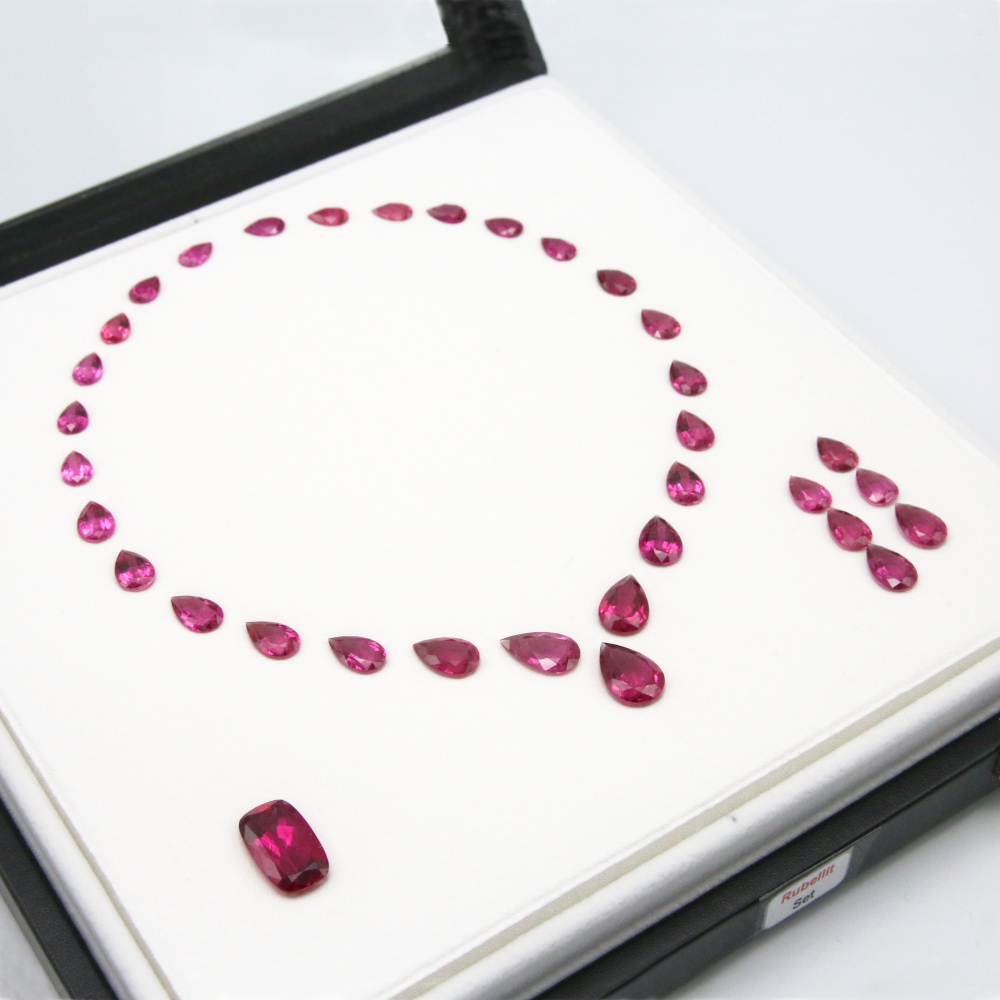 Set 1565
Rubellite, pearshape & cushion, 77,31 ct, 34 pieces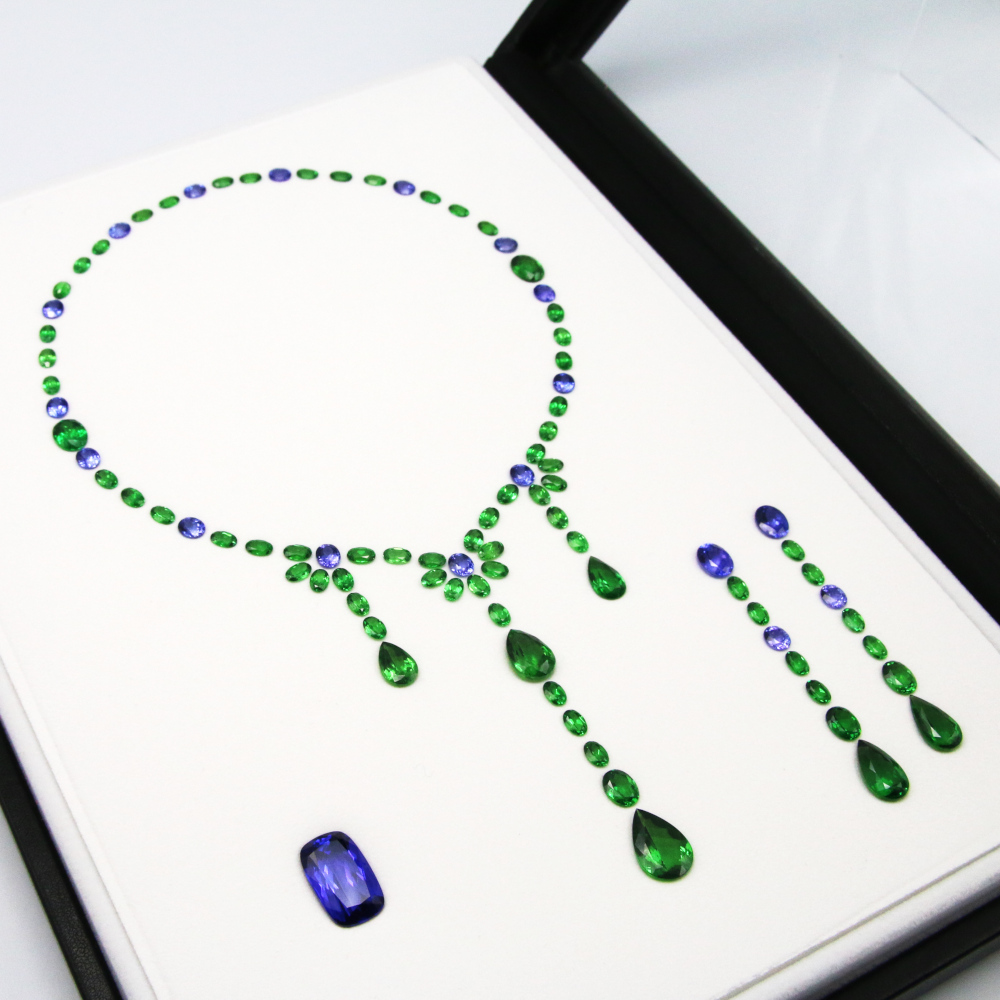 Set 1434
Tanzanite & Tsavorite, oval & cushion & pearshape, 97,88 ct, 91 pieces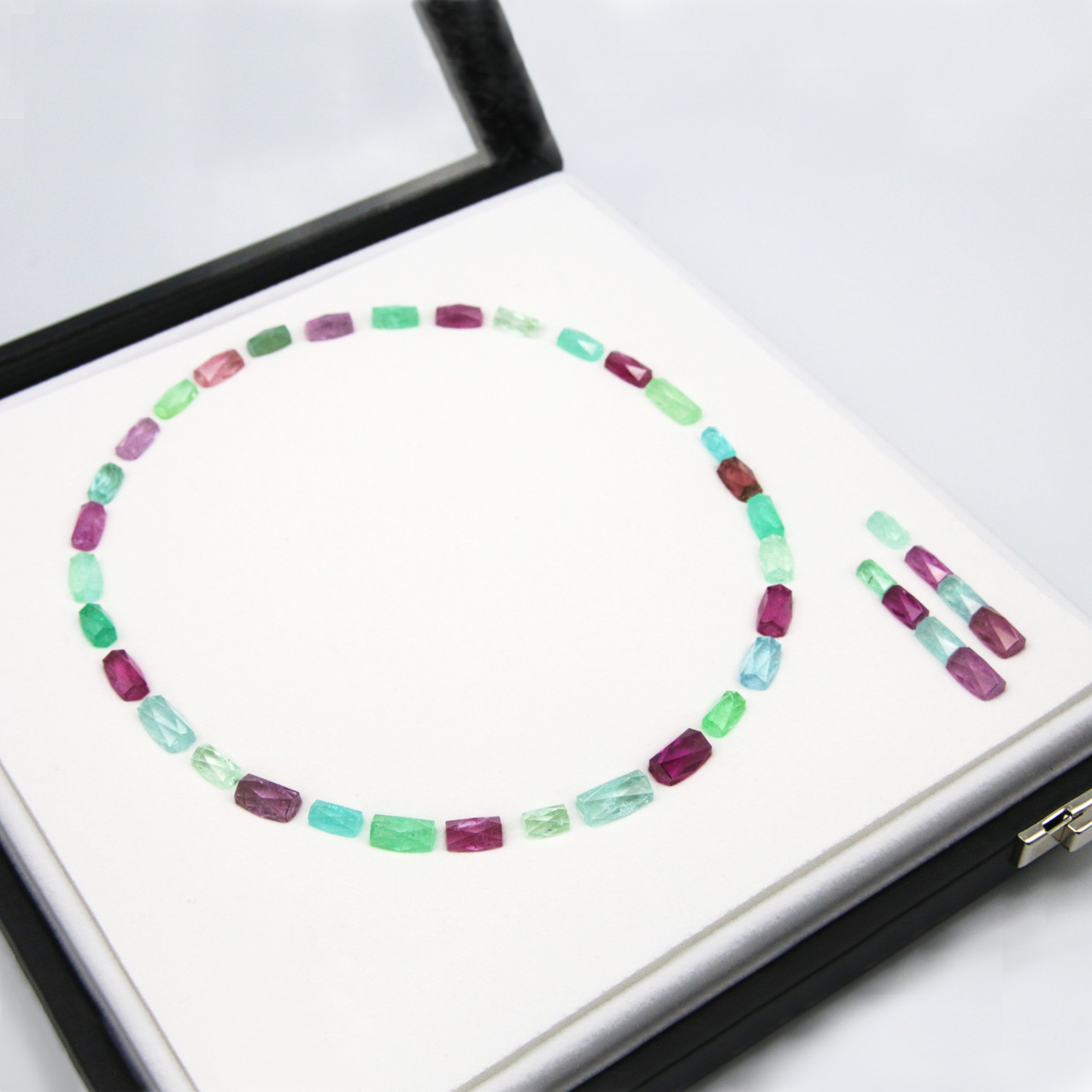 Set 1302
Paraiba Tourmaline, Mozambique, 138,89 ct, 40 pieces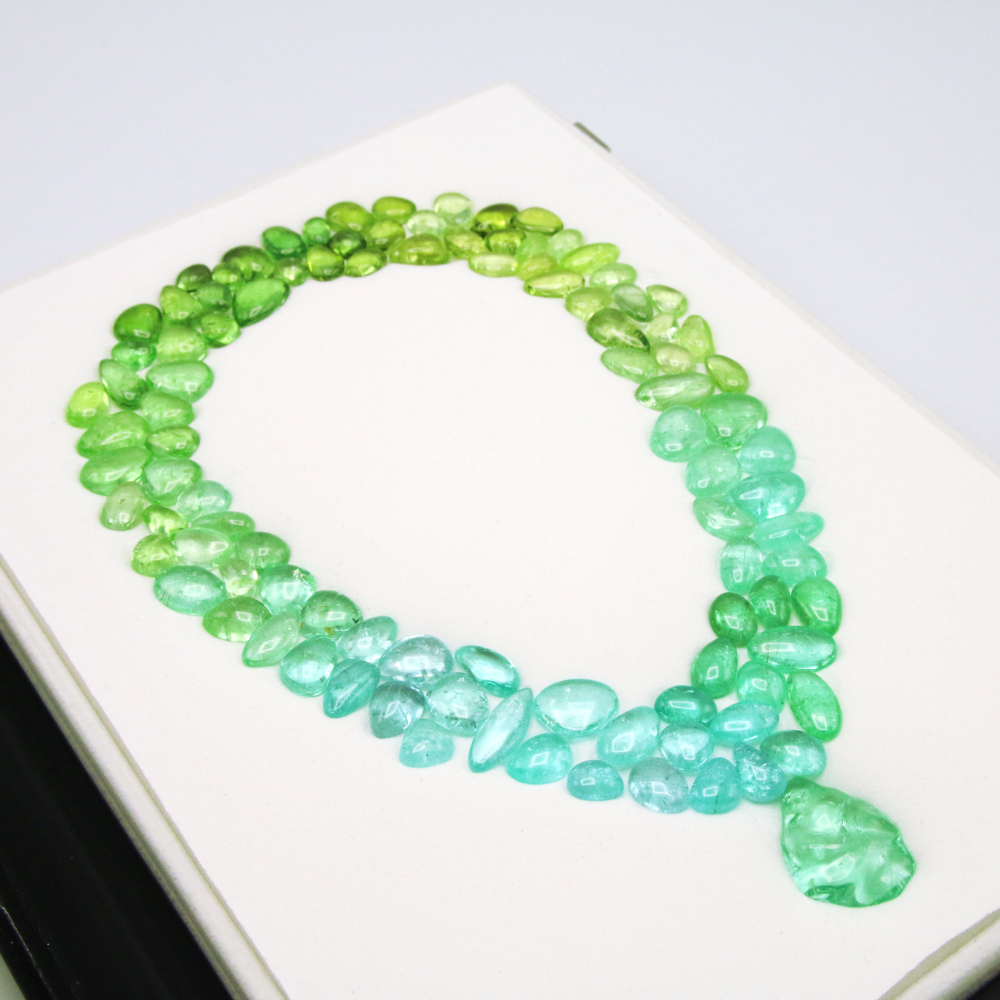 Set 1025
Paraiba Tourmaline, Mozambique, tumbled, baroque, 636,47 ct, 101 pieces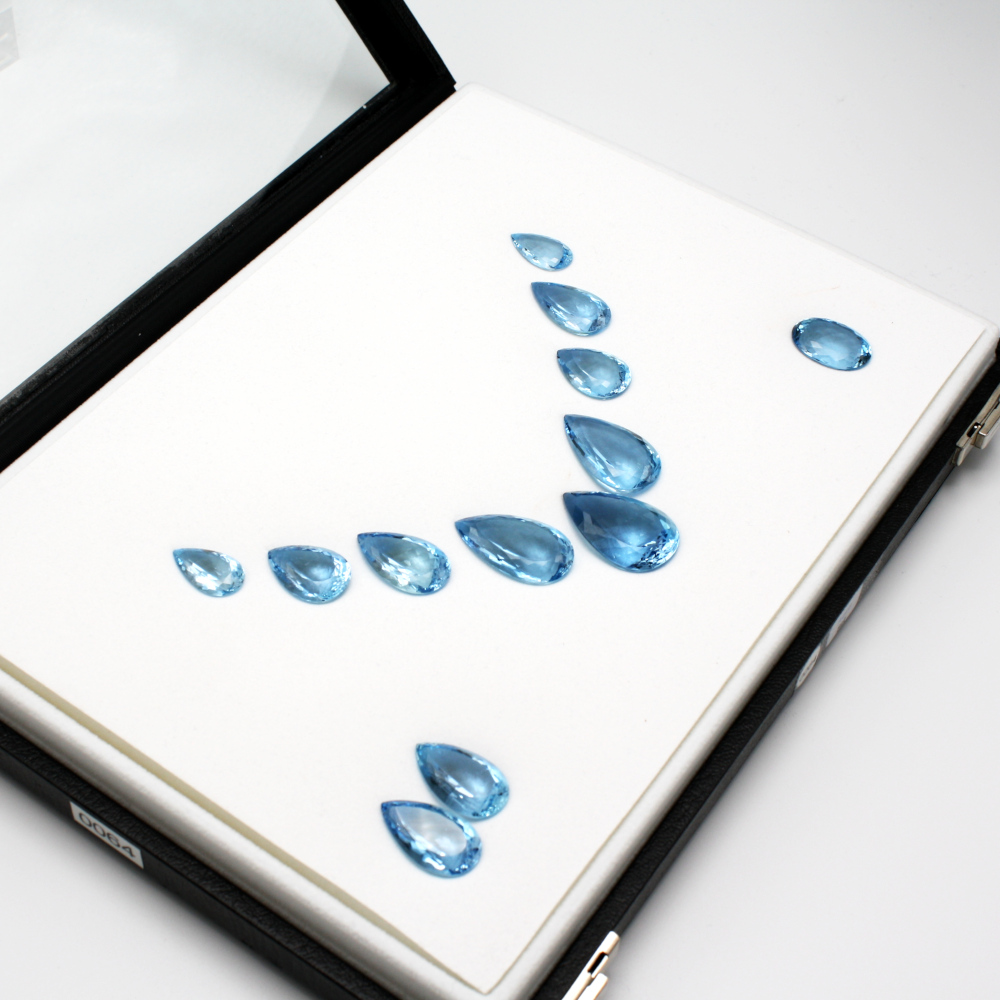 Set 0064
Aquamarine, oval & pearshape, 321,79 ct, 12 pieces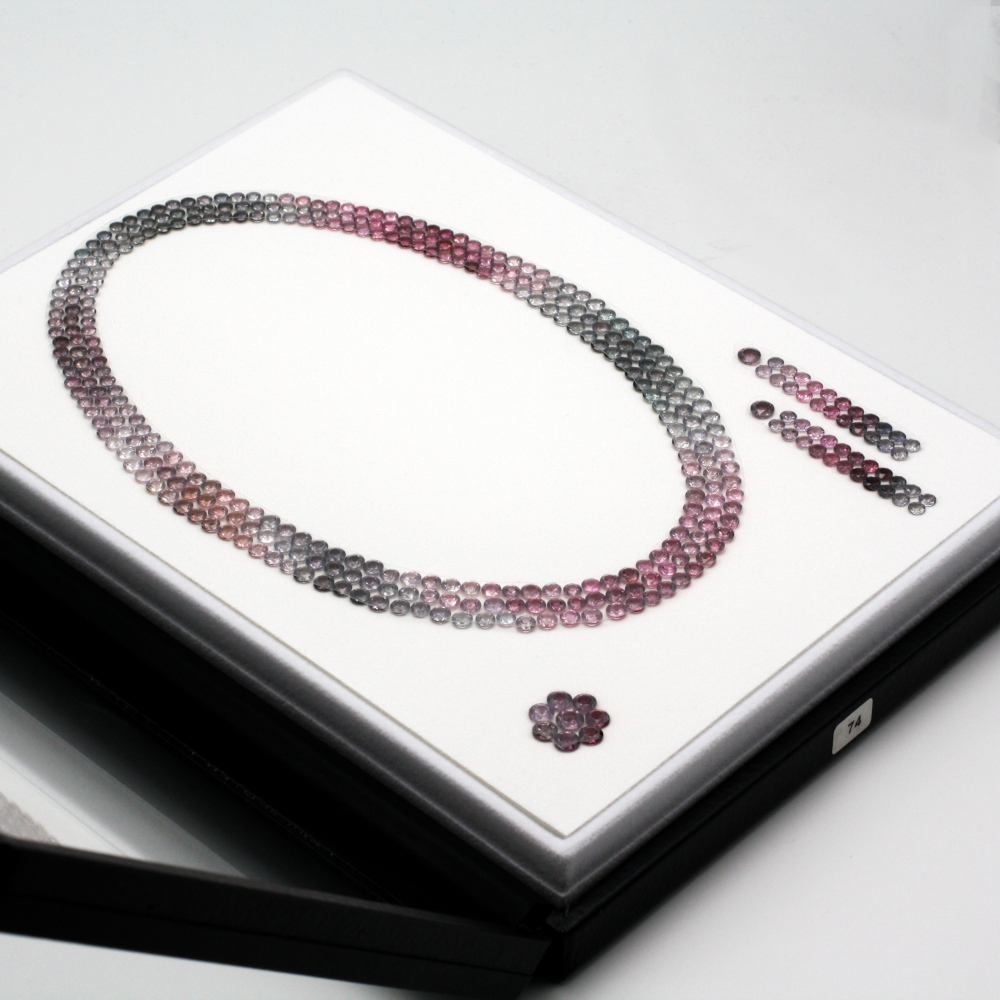 Set 0074
Spinel, round, 193,55 ct, 375 pieces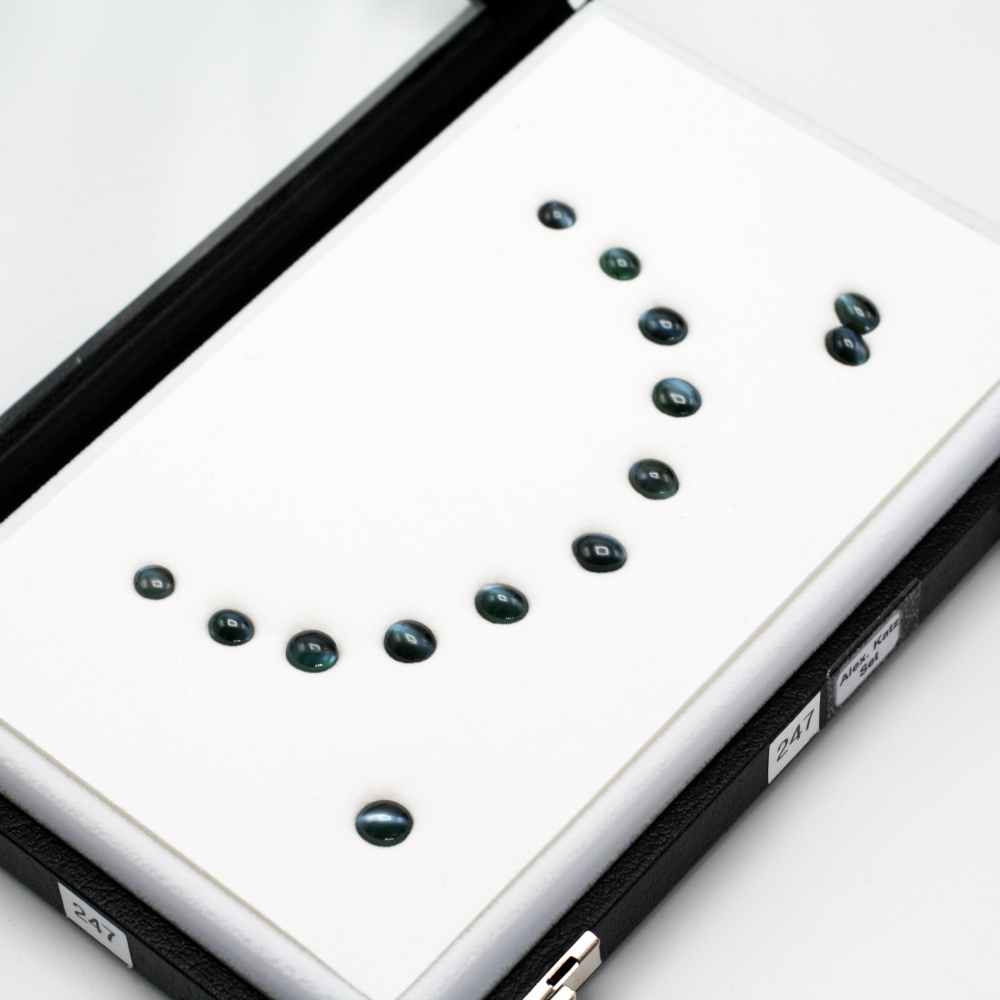 Set 0247
Alexandrite cat's eye, oval cabochon, 47,83 ct, 14 pieces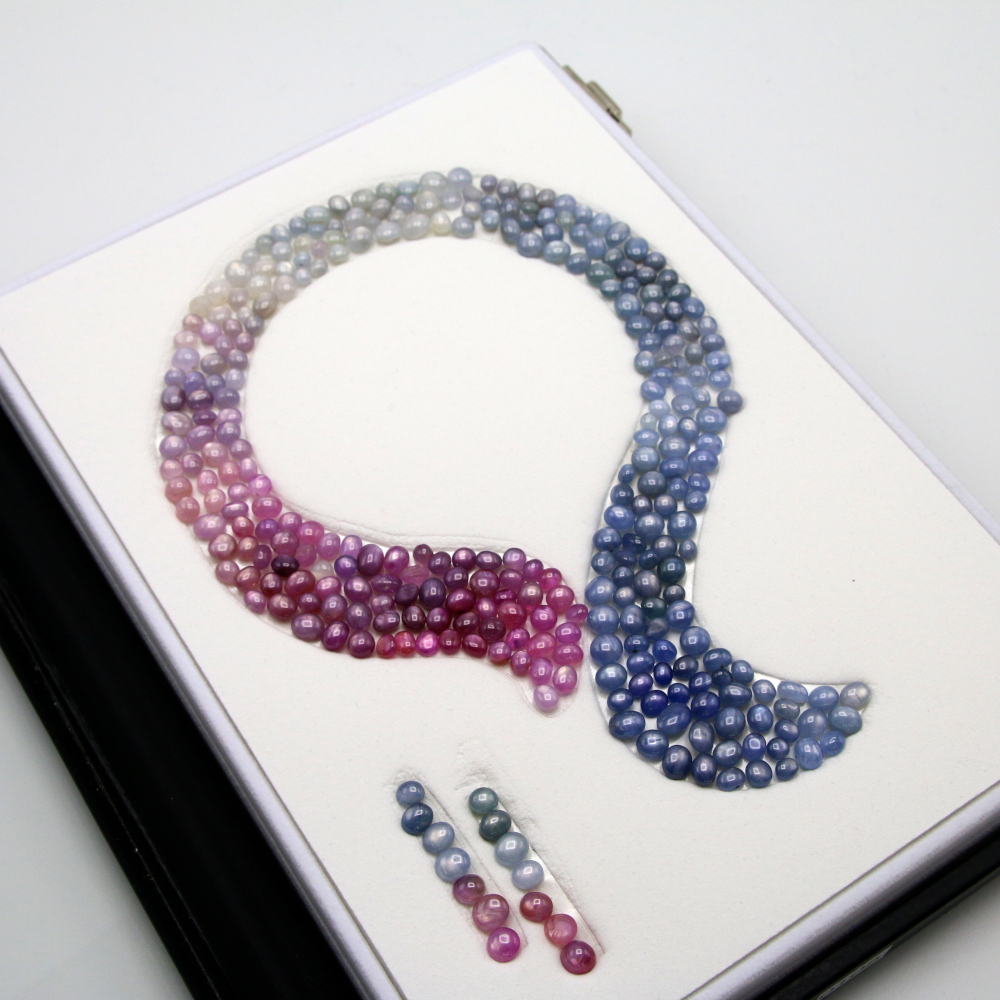 Set 0105
Star Sapphire, cabochon, 623,54 ct, 309 pieces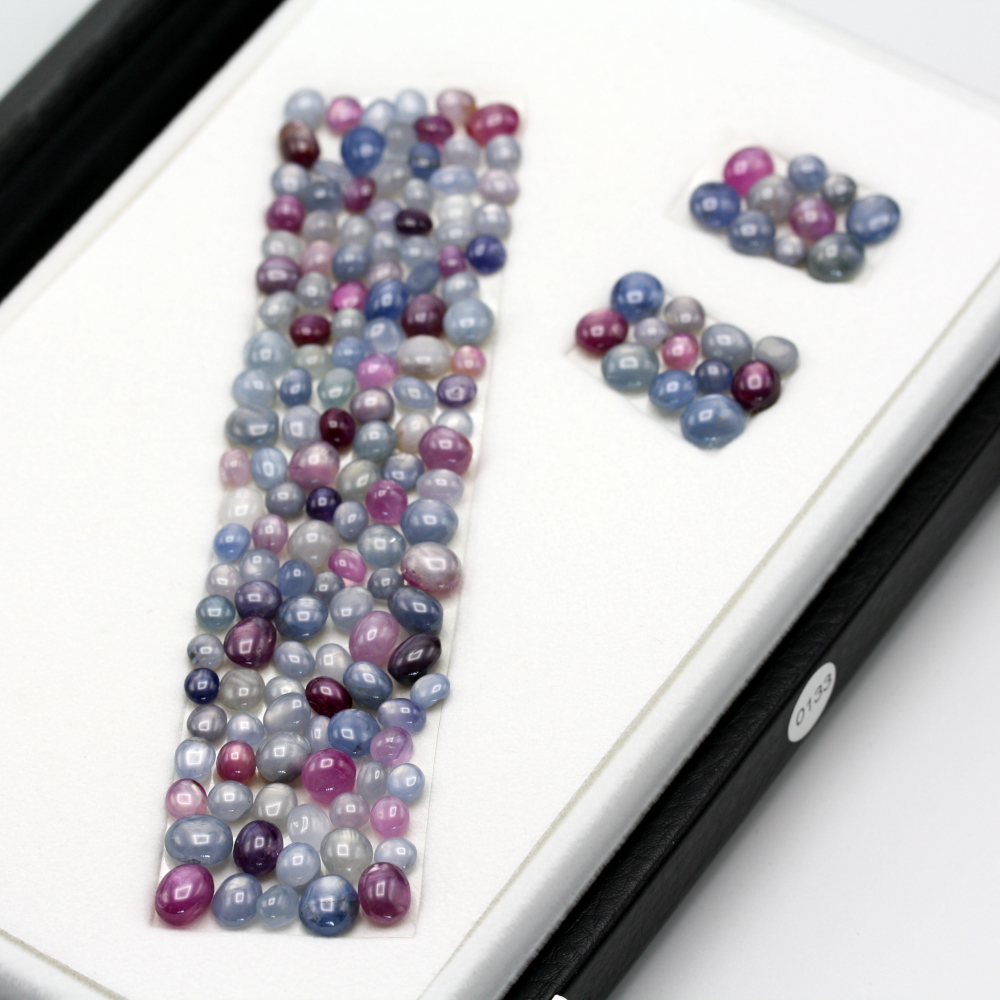 Set 0133
Star Sapphire, bracelet, cabochon, 283,44 ct, 159 pieces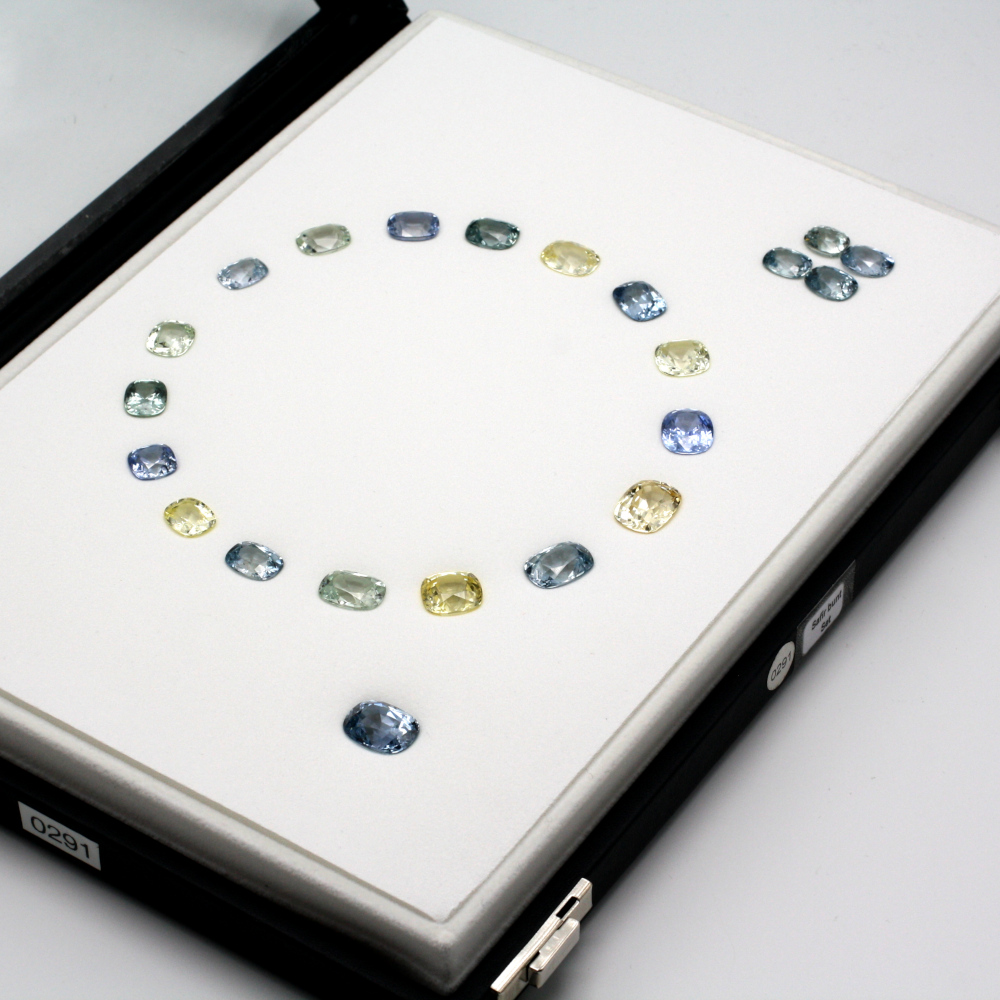 Set 0291
Sapphire Burma, diverse, 221,23 ct, 22 pieces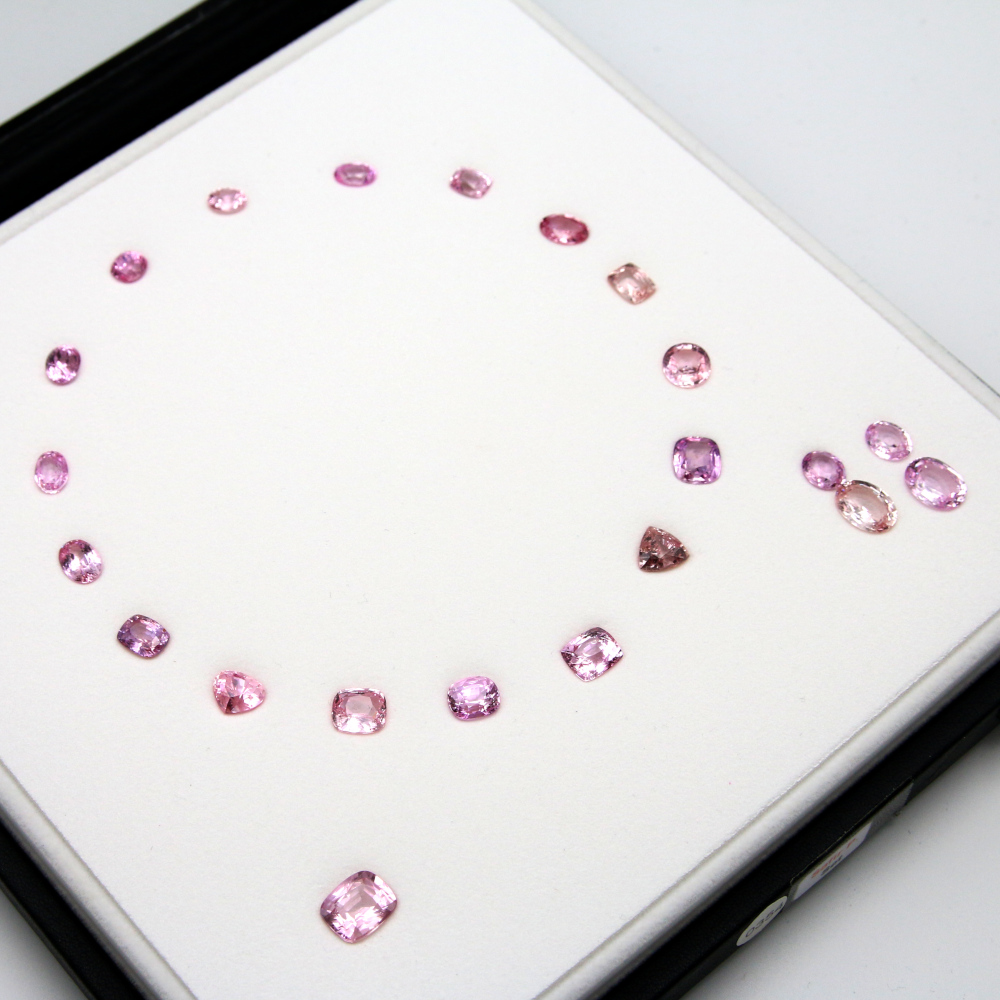 Set 0354
Sapphire Padp., diverse, 76,79 ct, 22 pieces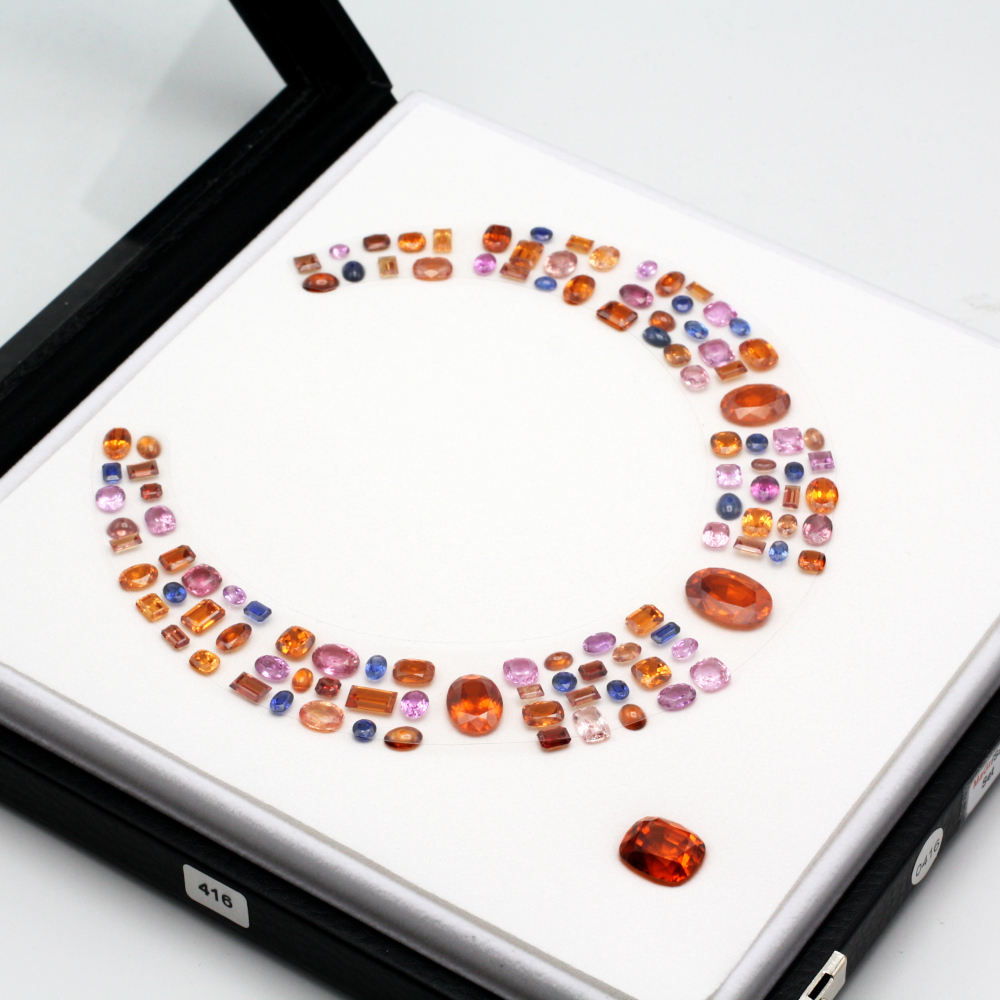 Set 0416
Sapphire & Mandarin Garnet, 180,04 ct, 111 pieces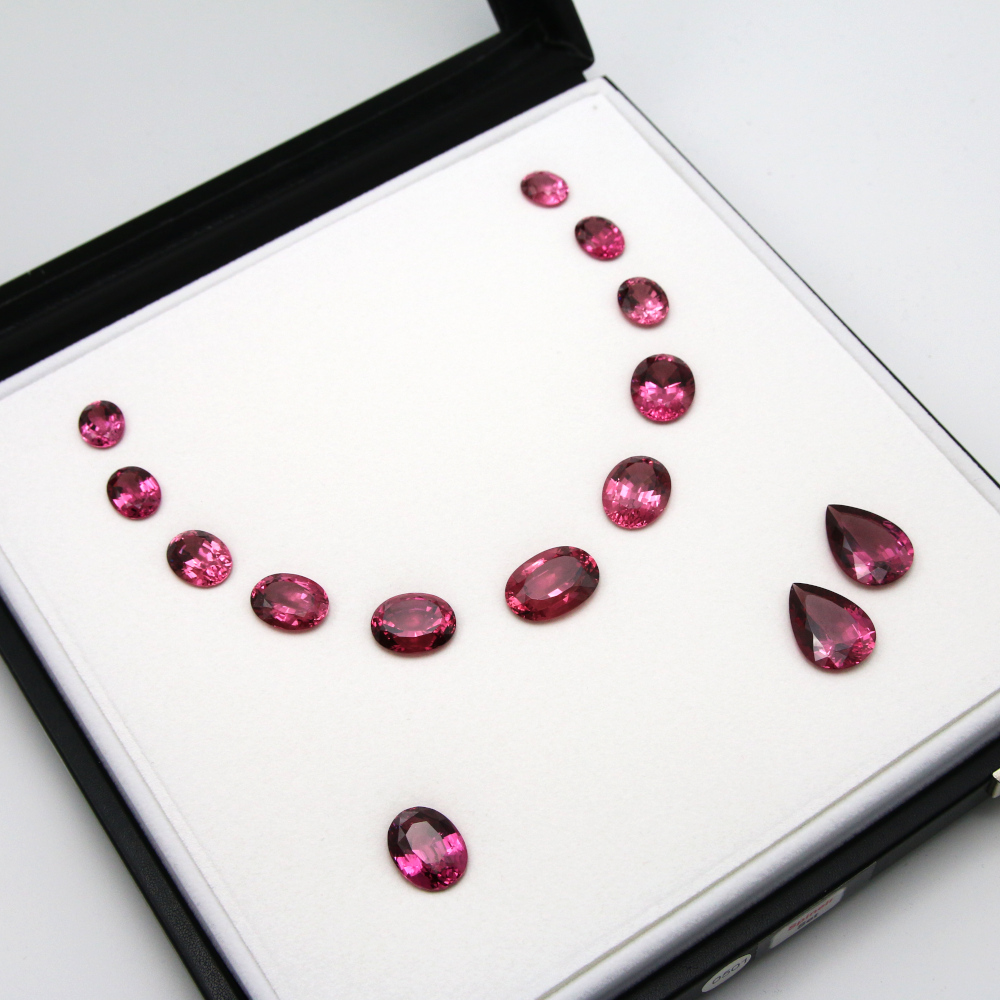 Set 0501
Spinel, oval & pearshape, 257,32 ct, 21 Pieces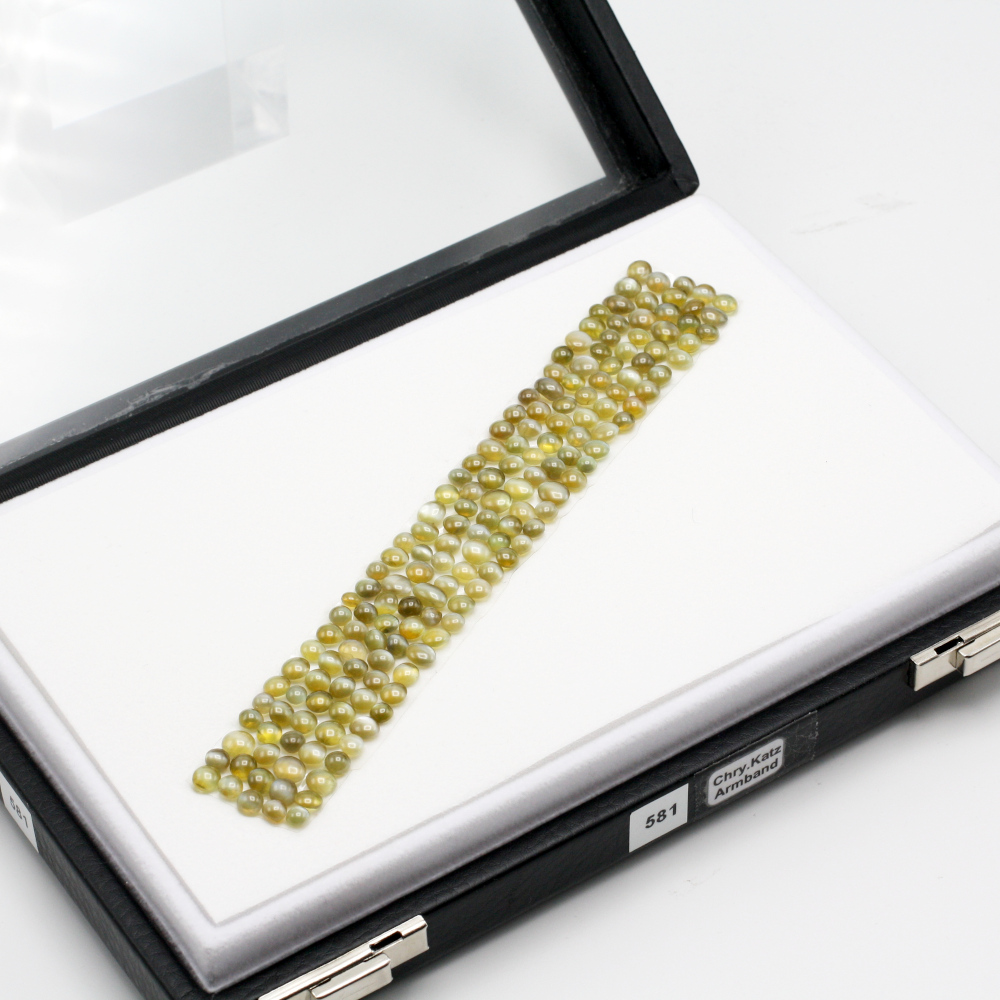 Set 0581
Chrysoberyl cat's eye, cabochon, 136,28 ct, 139 pieces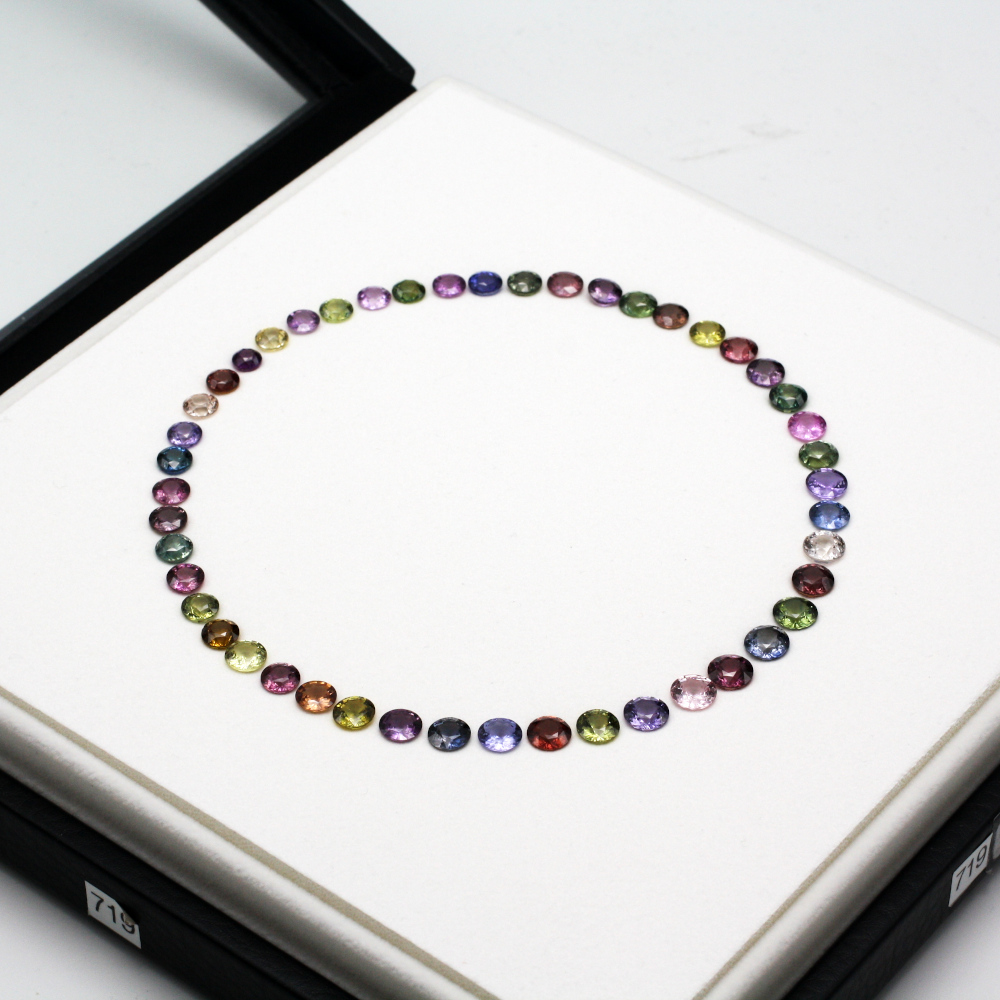 Set 0719
Sapphire no heat, round, 83,39 ct, 47 pieces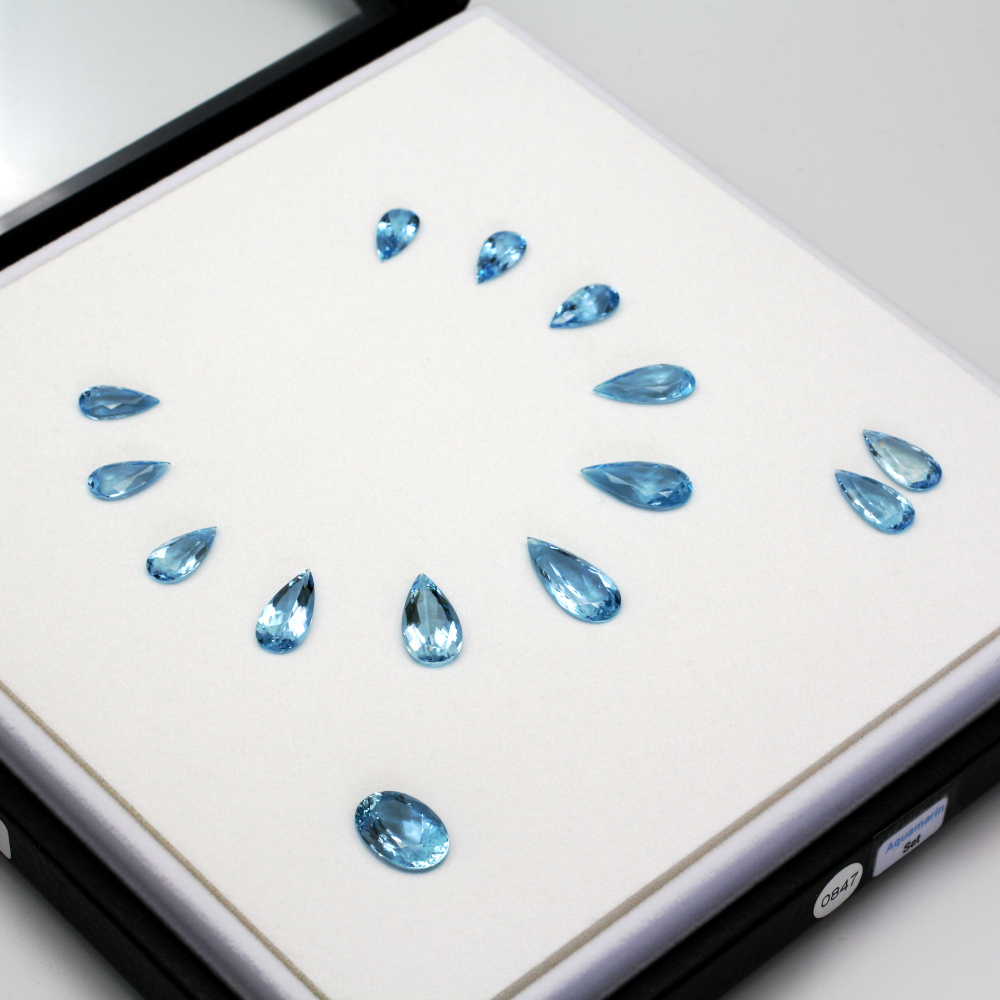 Set 0847
Aquamarine, pearshape & oval, 79,10 ct, 14 pieces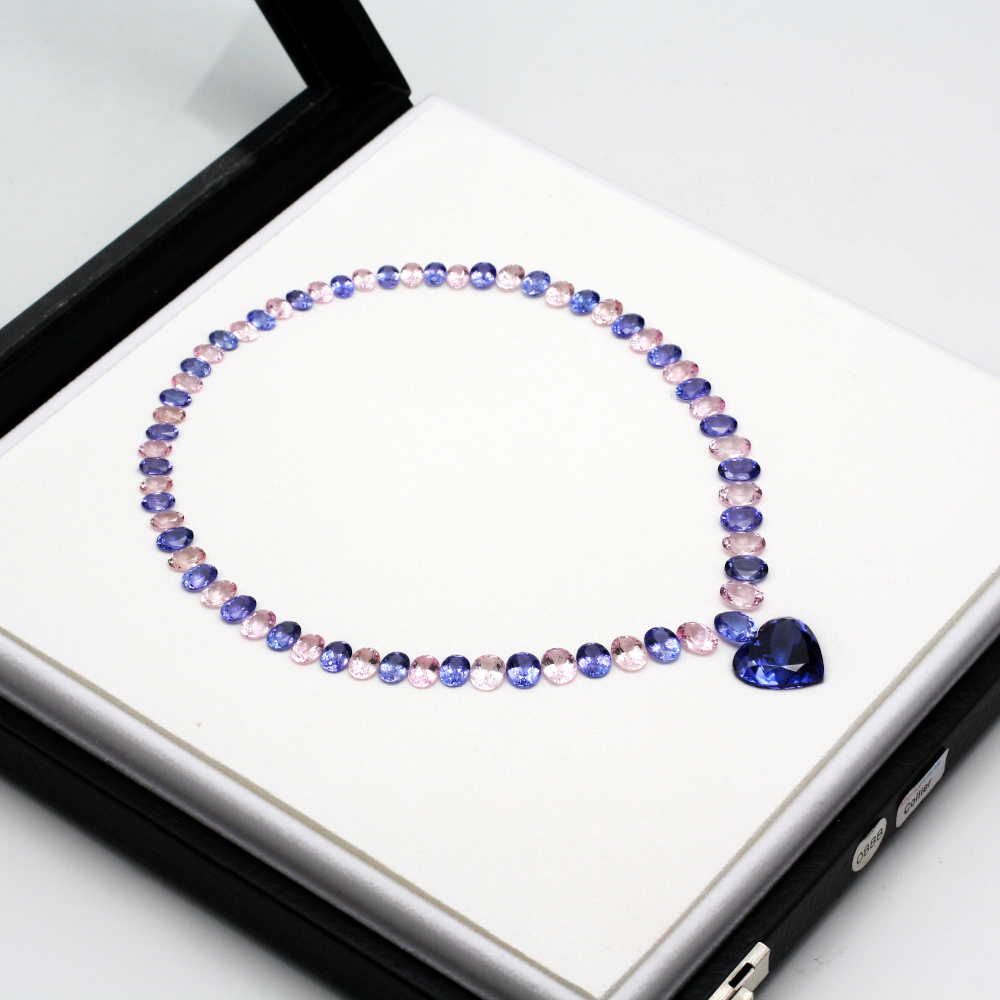 Set 0888
Tanzanite & Mad. Morganite, diverse, 100,74 ct, 65 pieces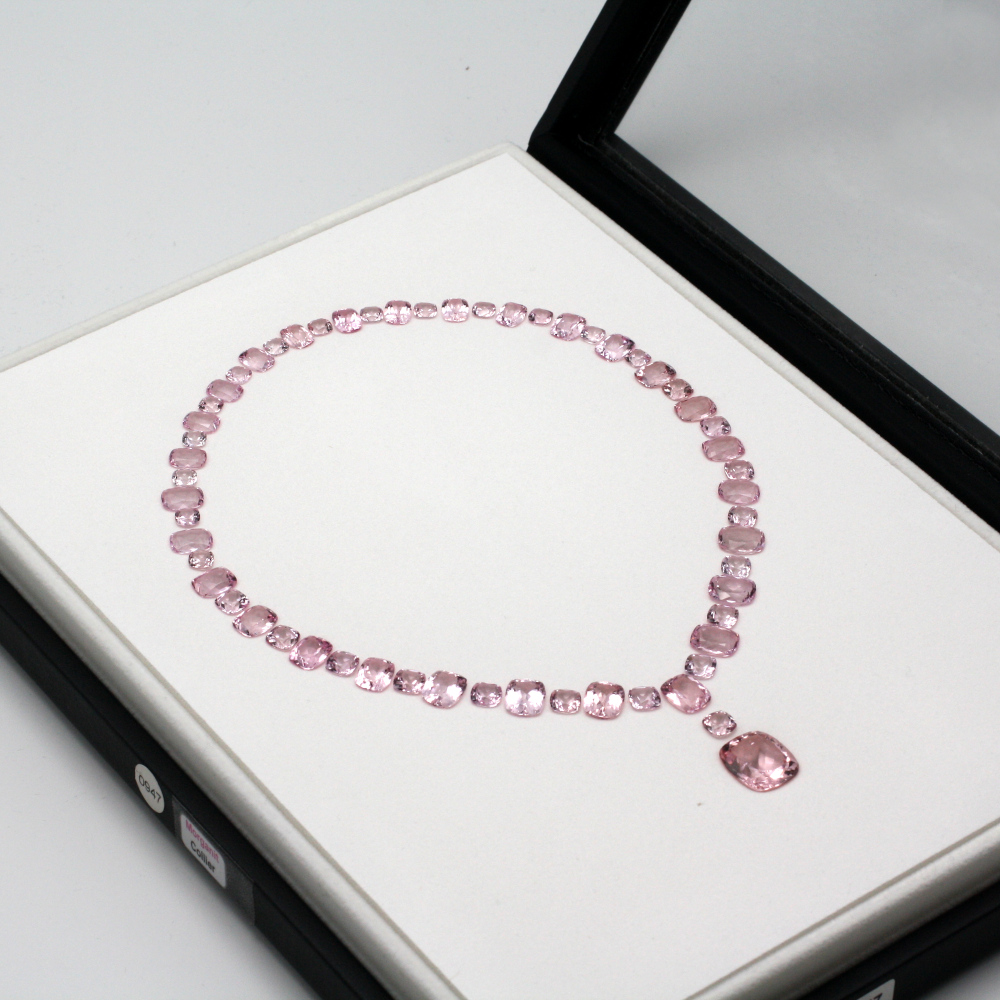 Set 0947
Morganite, cushion, 122,72 ct, 58 pieces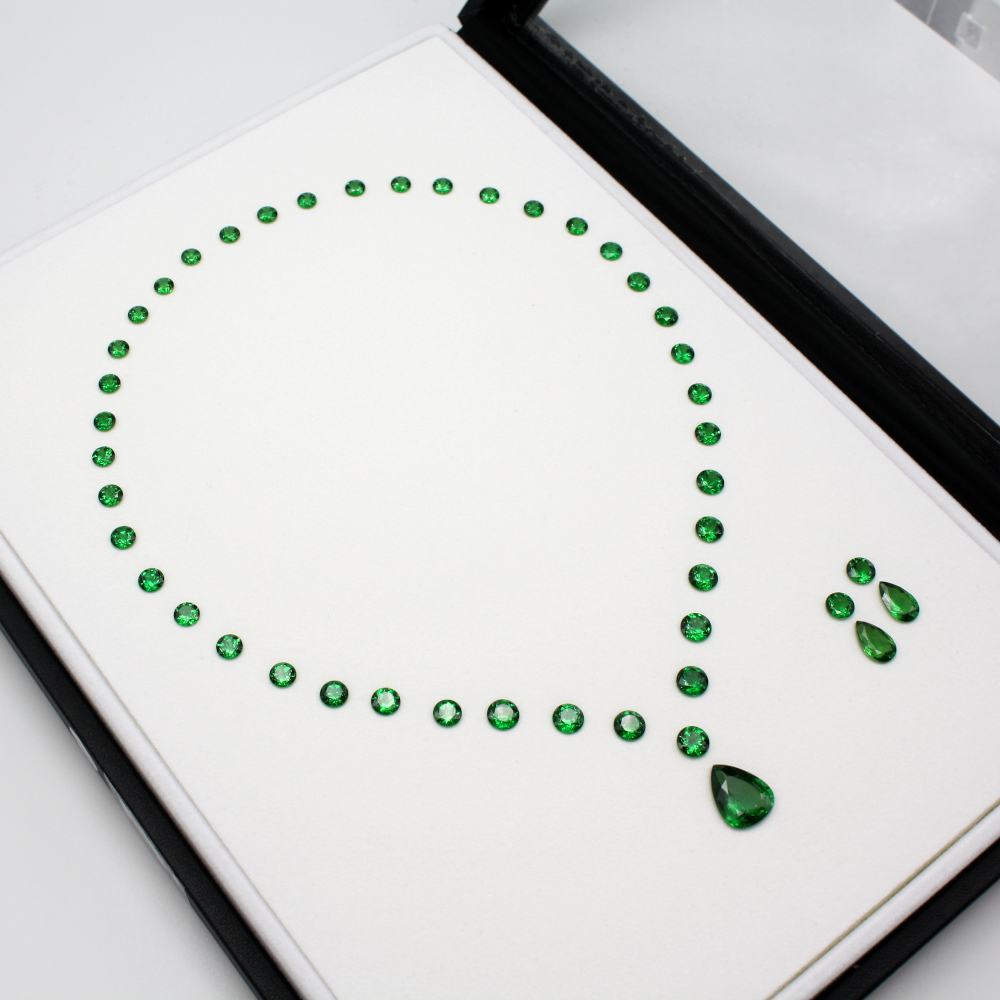 Set 1000
Tsavorite, round & pearshape, 59,16 ct, 45 pieces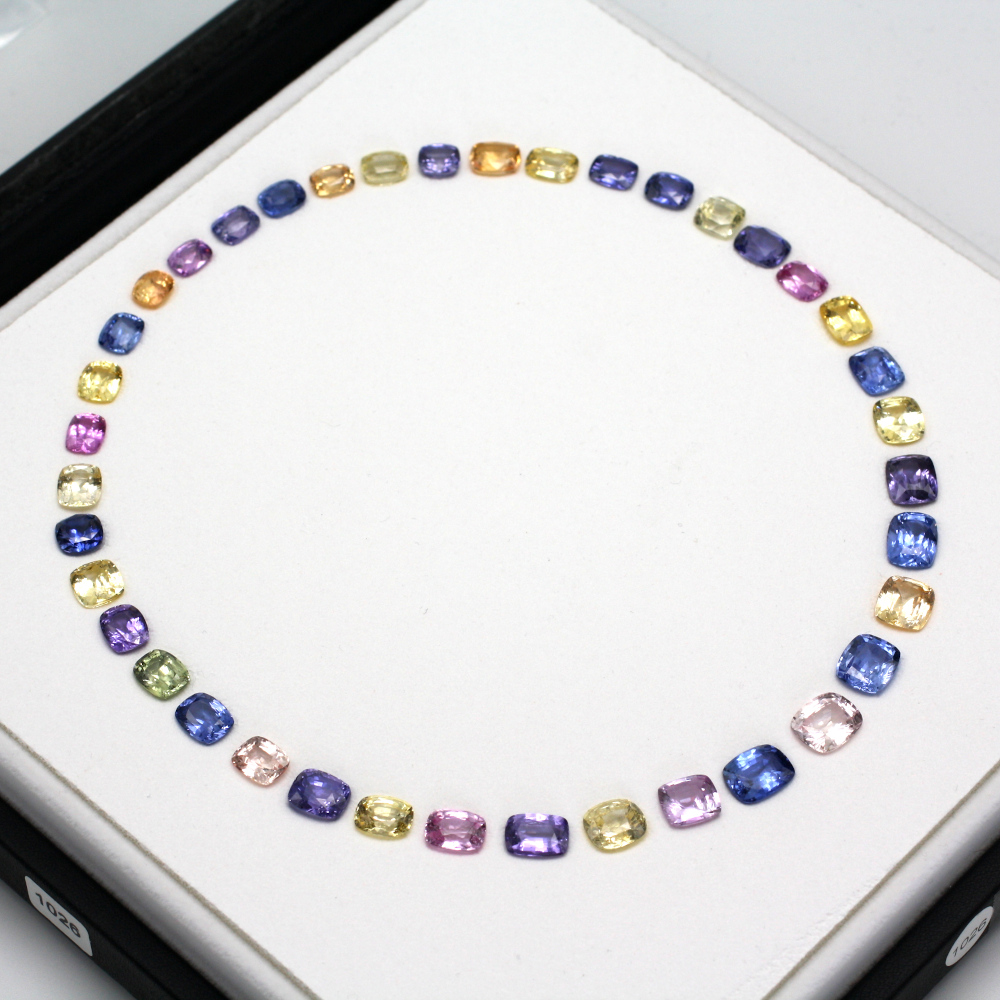 Set 1026
Sapphire, cushion, 137,35 ct, 39 pieces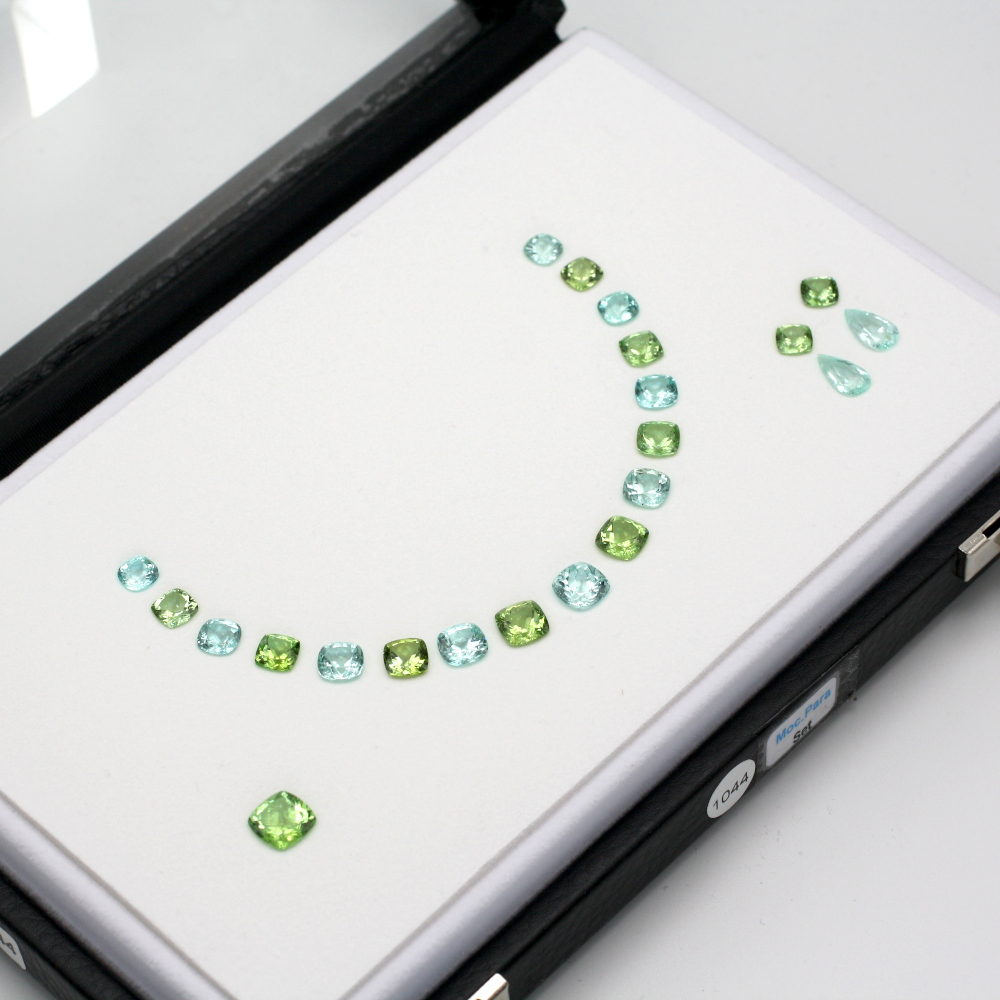 Set 1044
Paraiba Tourmaline, Mozambique, cushion & pearshape, 42,07 ct, 22 pieces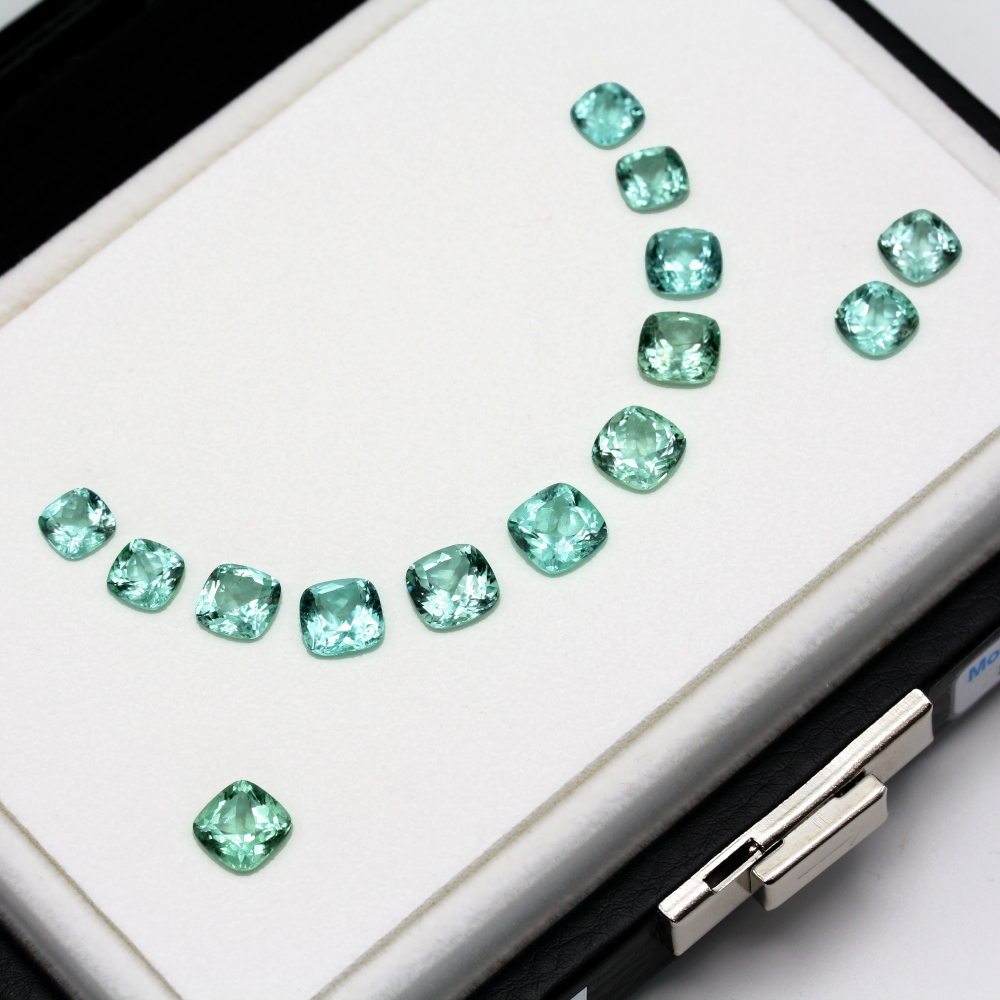 Set 1048
Paraiba Tourmaline, Mozambique, cushion, 30,10 ct, 14 pieces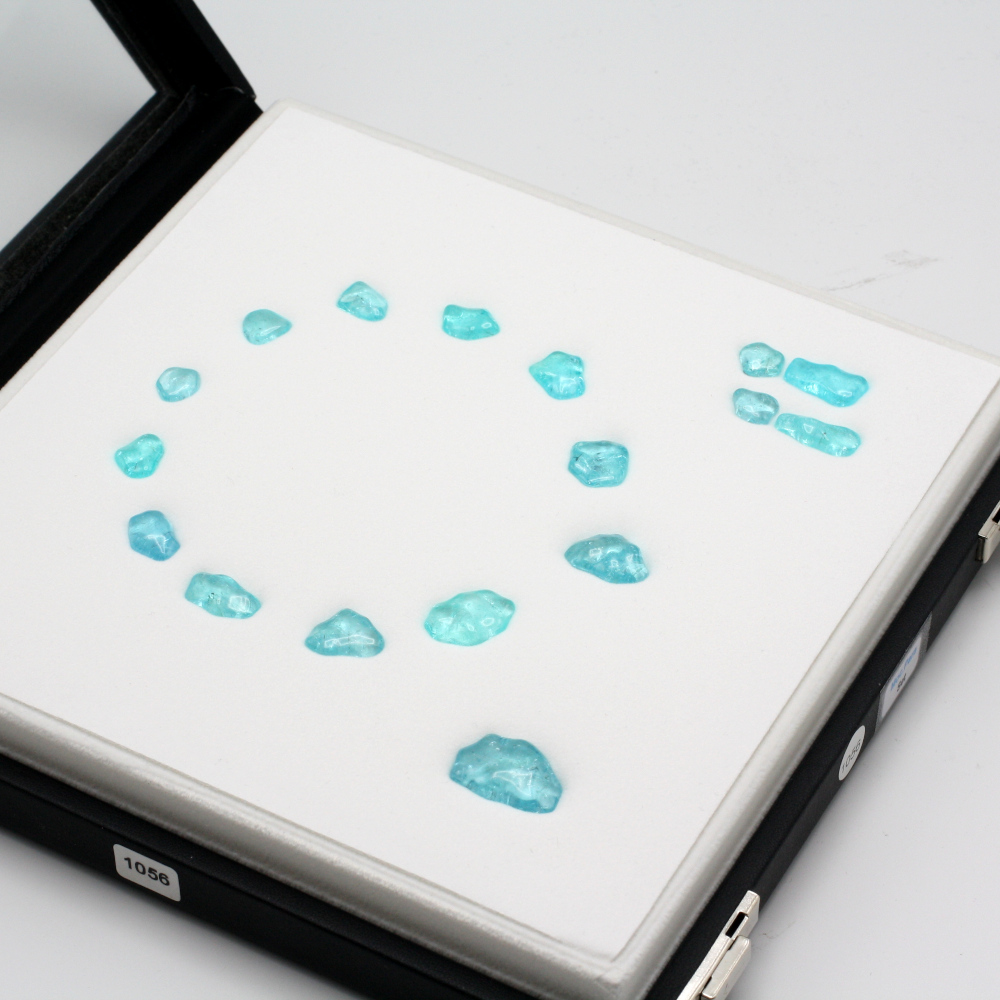 Set 1056
Paraiba Tourmaline
Mozambique, baroque, 124,64 ct, 17 pieces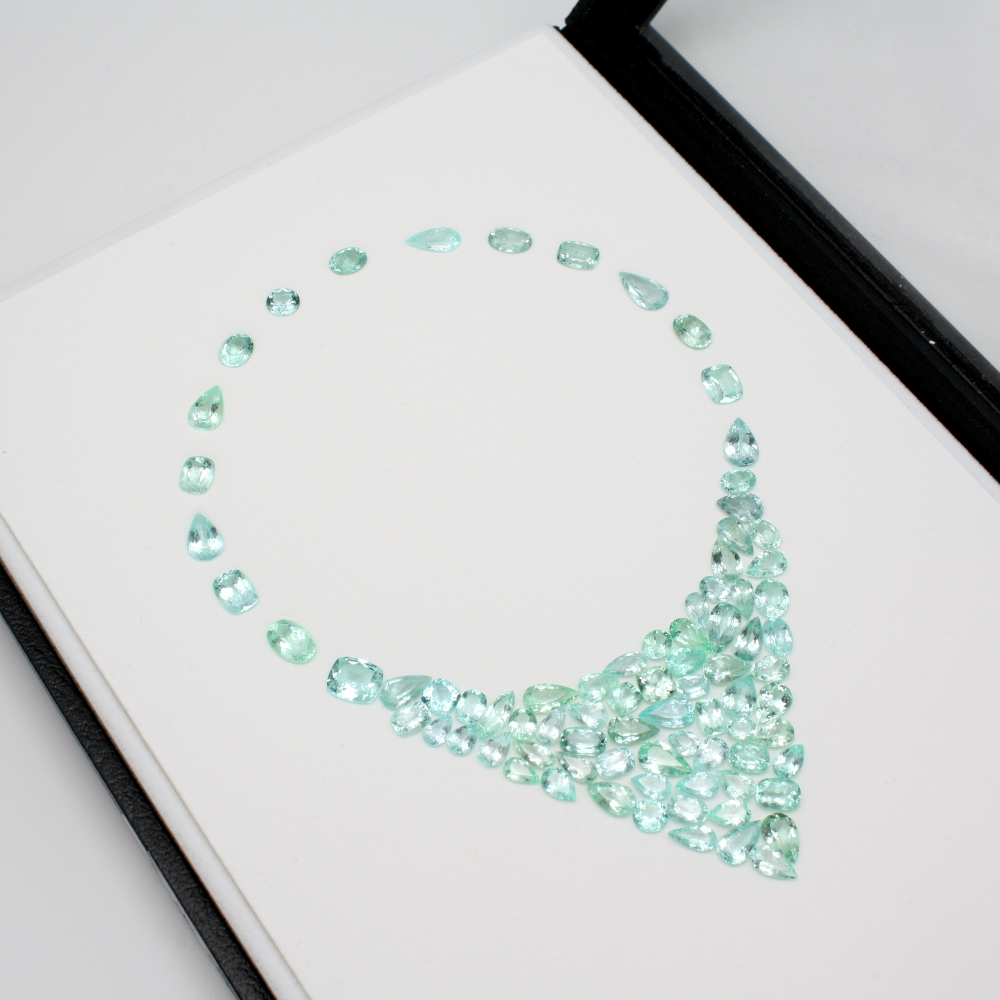 Set 1058
Paraiba Tourmaline
Mozambique, diverse, 128,16 ct, 81 pieces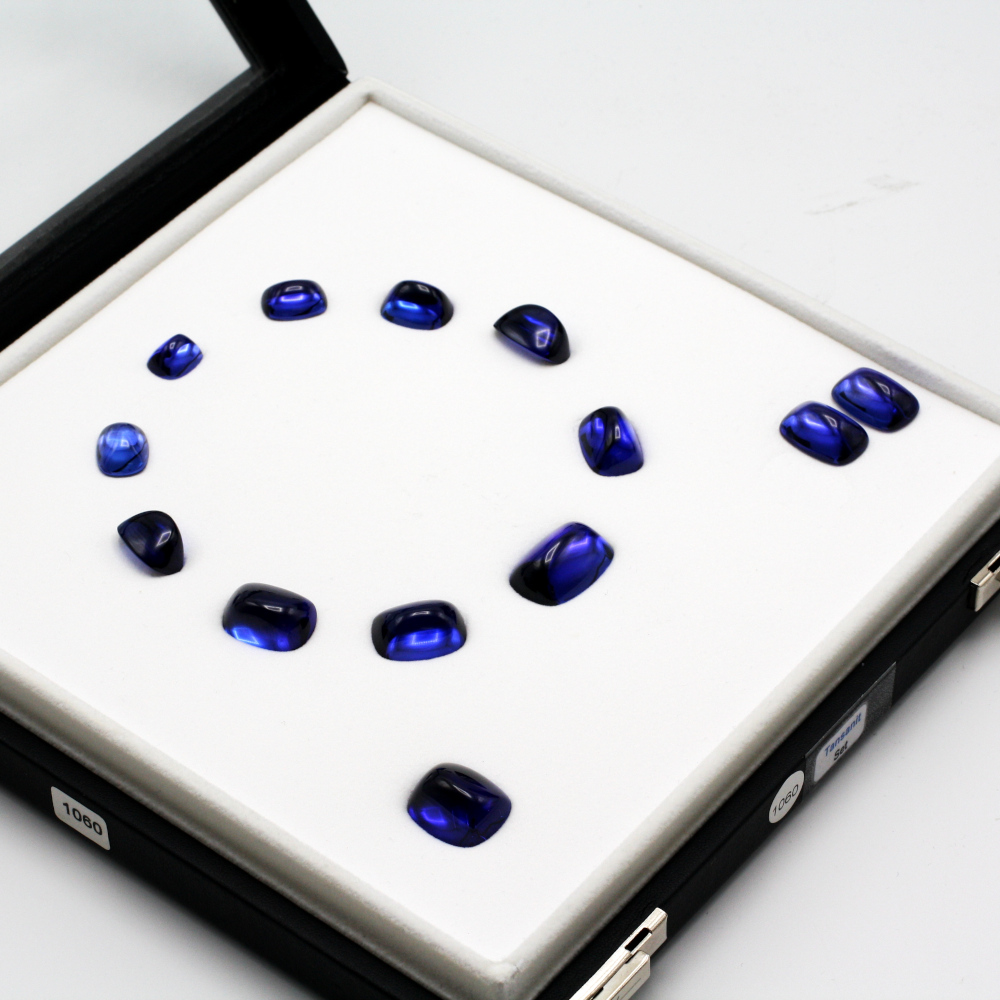 Set 1060
Tanzanite, cushion, 243,53 ct, 13 pieces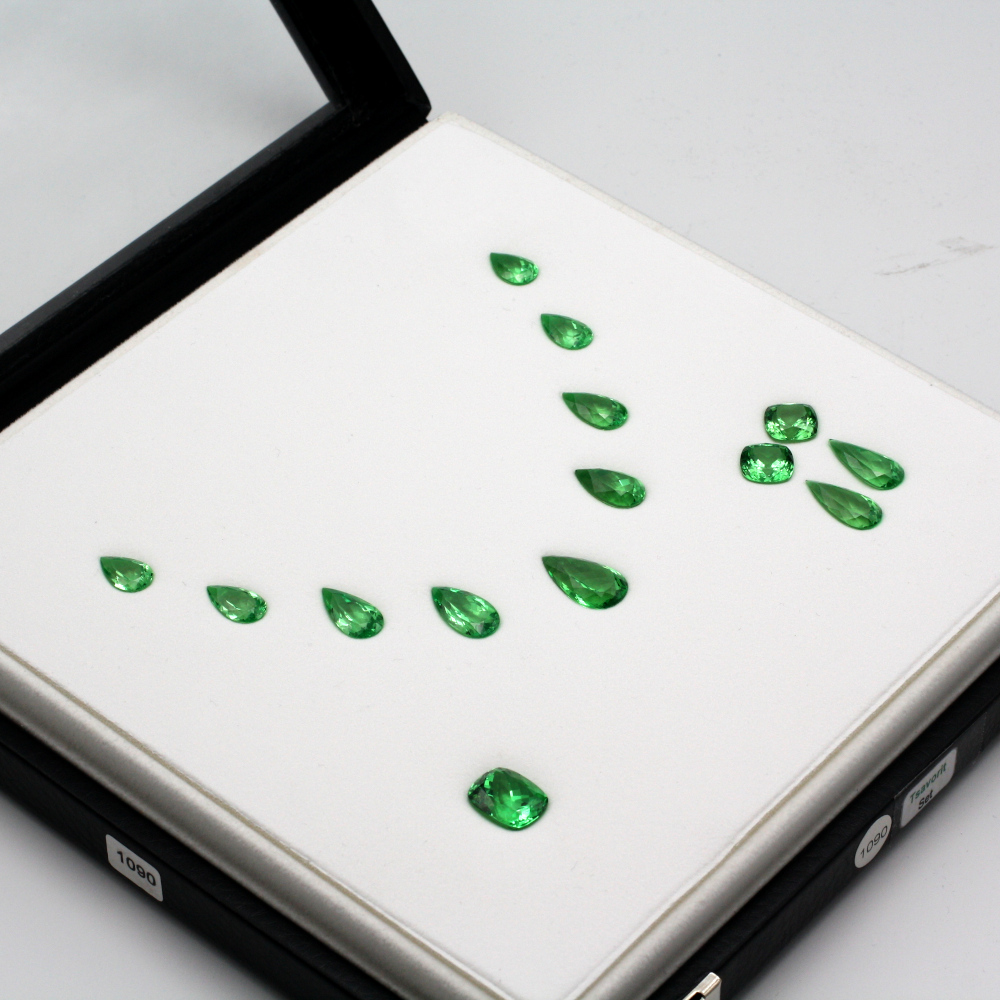 Set 1090
Tsavorite, diverse, 101,73 ct, 14 pieces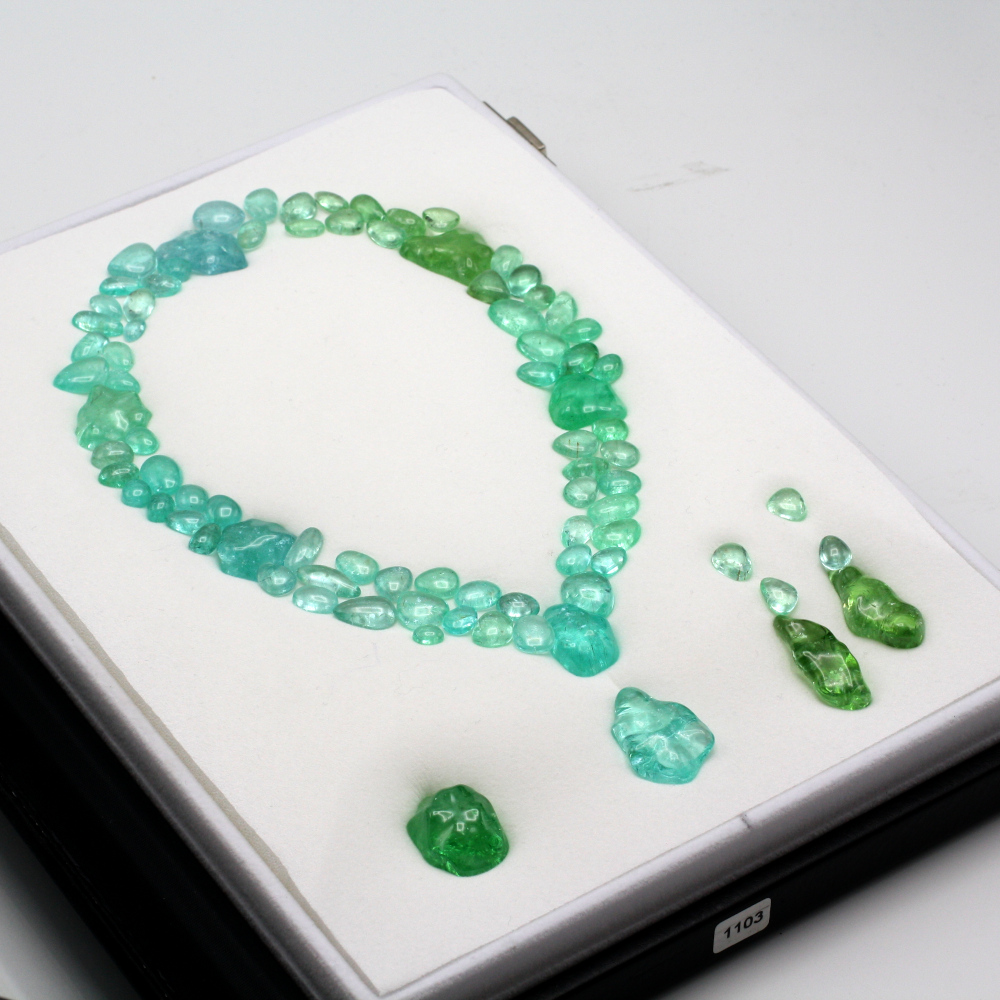 Set 1103
Paraiba Tourmaline
Mozambique, 629,98 ct, 86 pieces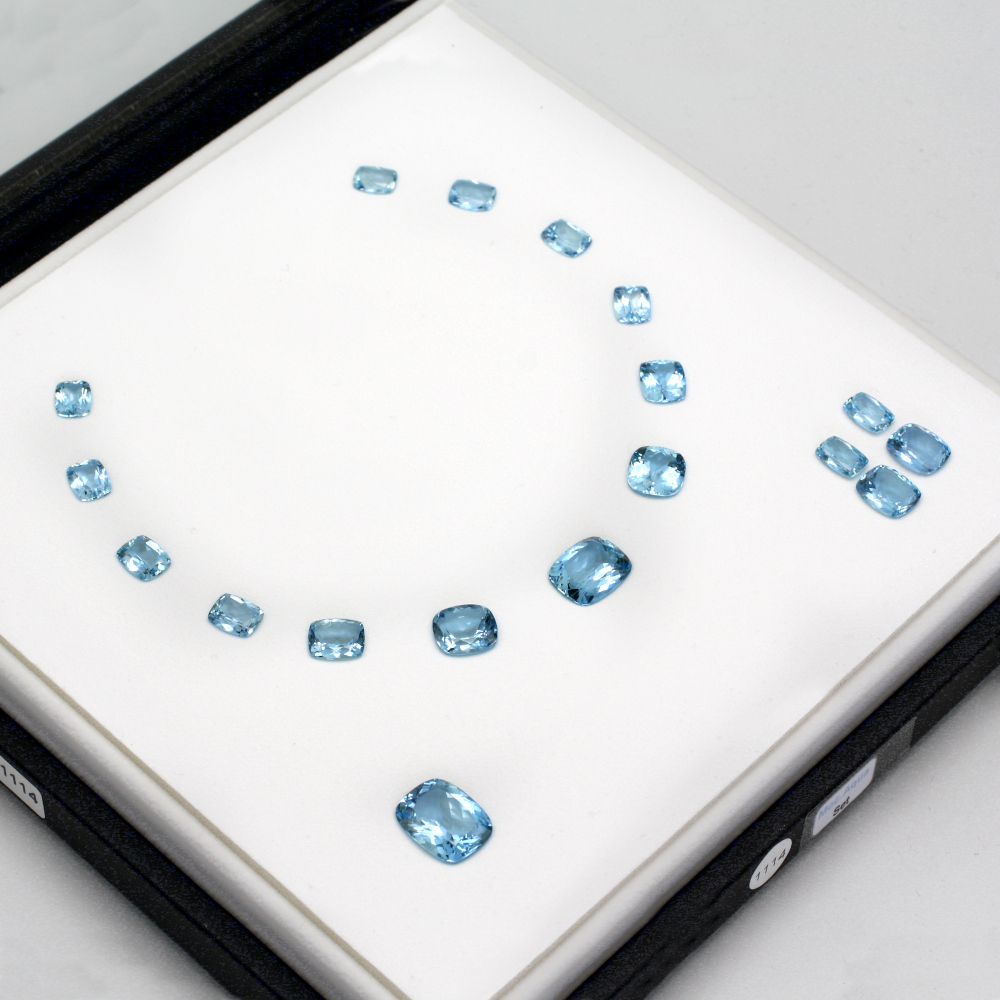 Set 1114
Aquamarine, Moc., cushion, 73,50 ct, 18 pieces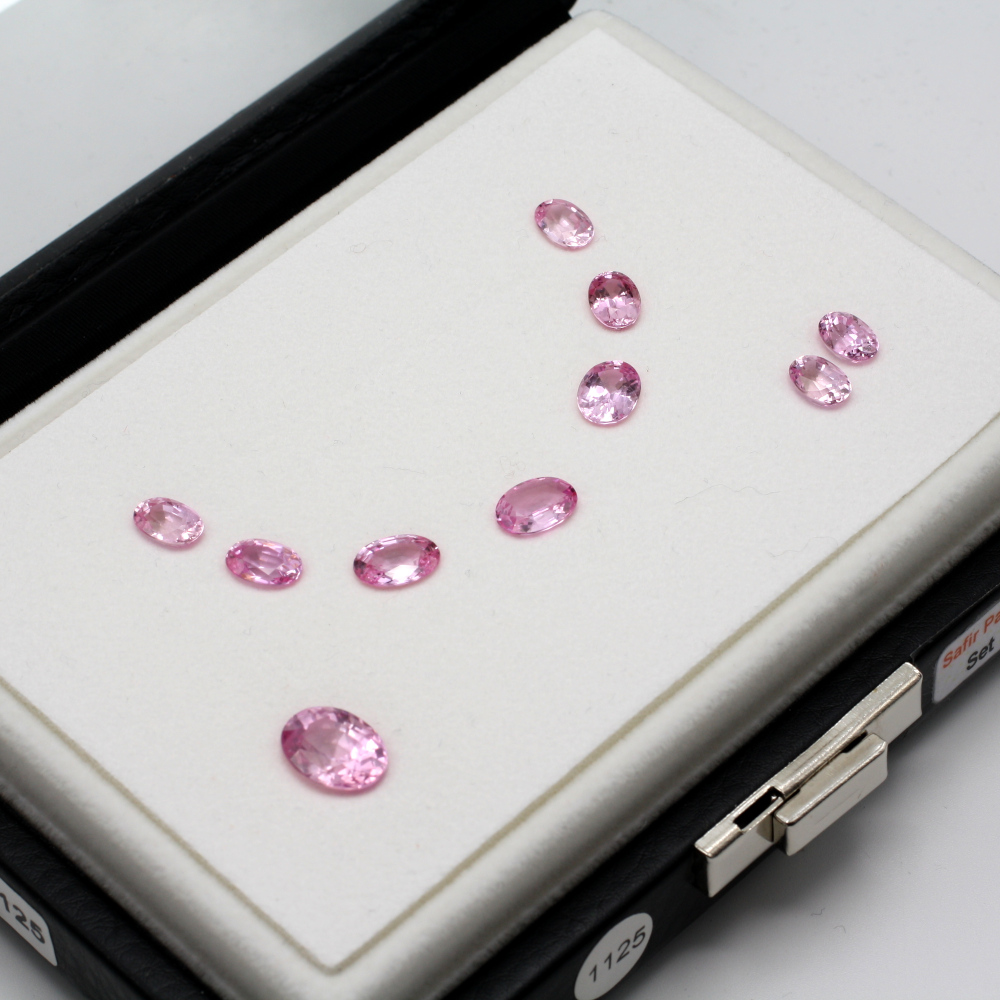 Set 1125
Sapphire Padp., oval, 26,13 ct, 10 pieces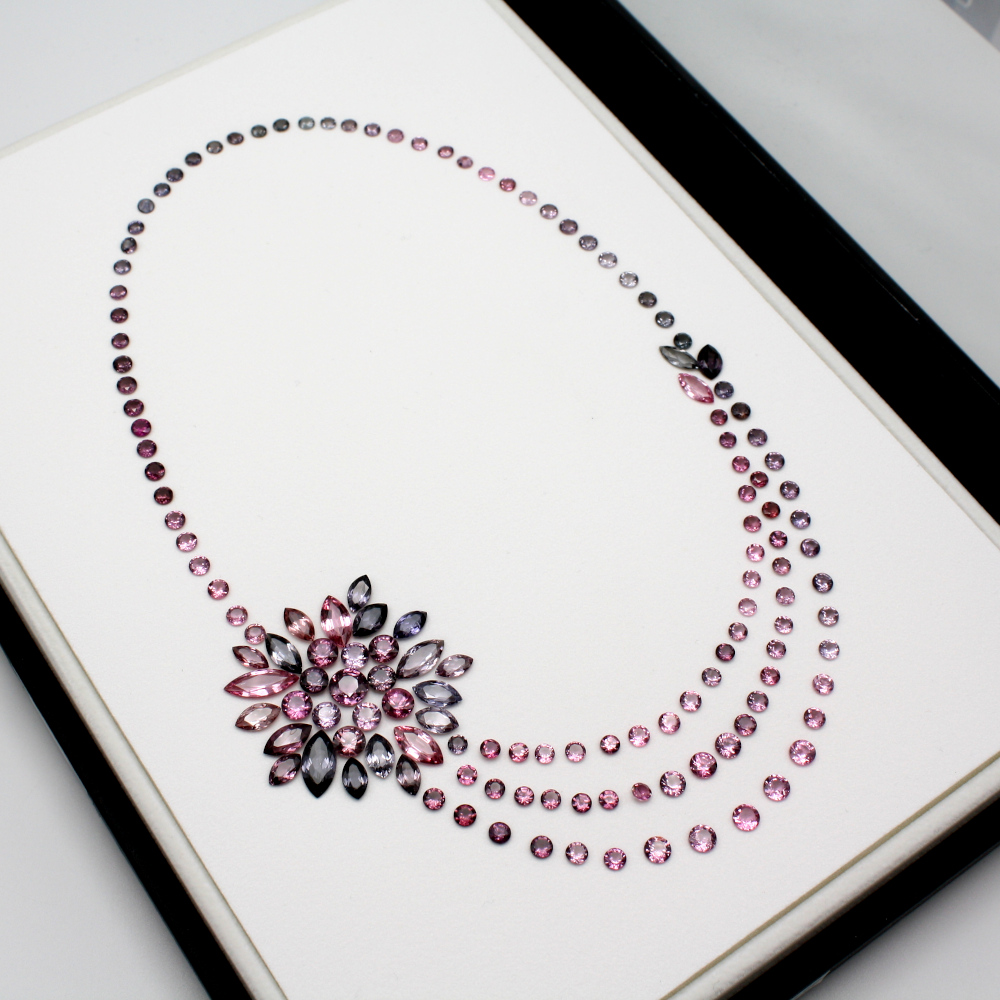 Set 1129
Spinel, diverse, 100,00 ct, 143 pieces